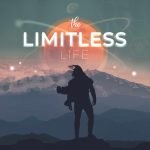 Podcast: Play in new window | Download
Subscribe: RSS
In this interview, we have my friend and fellow digital nomad Taylor Pearson on the show. Taylor and I first met in Chiang Mai back in 2012, early on in both of our lives as digital nomads.
At the time, Taylor was working as an apprentice for Tropical MBA. Now, he's the #1 best-selling author of "The End of Jobs" – a bold new business book.
In his words: "it's a book that's not meant to scare, but to make you aware." In the book, Taylor makes a strong case for entrepreneurship, and argues that it is vital to our future. "Money is made on the buy," he says, and we have the opportunity before us to invest in entrepreneurship like never before. The costs to entry have never been lower, nor have the rewards available to the many ever been greater.
There is no security in employment or investing in credentials, he asserts.
I really enjoyed Taylor's book, which gave me a new perspective on world events, the nature of work, and the reshuffling of the global economy as a result of outsourcing and technological innovation. I enjoyed this discussion with Taylor, in which we discuss topics such as:
The job responsibilities of today's and tomorrow's entrepreneurs
The philosophy behind solopreneurs who succeed
An early failure in Taylor's career – where over six months of labor were wasted – and what he learned from the experience
Taylor's best advice for the new generation of entrepreneurs
How to remove the barriers – and risks – to getting started
Plus a lot more!
Download Taylor's free bonuses for listeners here.