Pretty much no one these days travels without an Instagram account. We are constantly on the move, snapping up the best and brightest angles, views, and lighting as we spot them in every corner of the globe.
From Seoul's Changdeokgung to Paris' Arc de Triomph, smartphones have become ubiquitous on our quest to capture the perfect pic. A few adjustments in our Photoshop app.. some extra sharpness, a slight increase of exposure, and a touch of filter to make it all sync into one beautiful image.
Need to spice up your profile with some flair? Make a trip to any one of these 11 of the most enchanting places on Earth and claim your share of Instagram glory!
Santorini, Greece
Santorini is the most popular island in Greece and has become a favourite tourist spot over the past decade. Apart from the natural seascape and landscape, the iconic white and blue architecture is one of the many fascinating features that attract people from all around the world.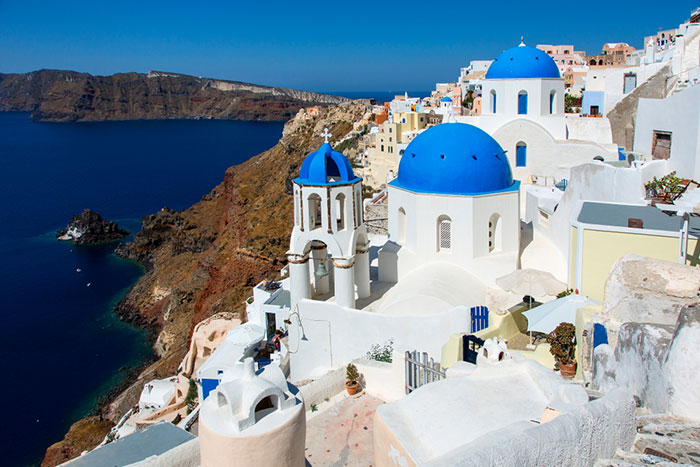 Visit the monastery called Ancient Thera which provides an amazing view of beaches, islands and the wide Aegean Sea.
Snorkelling and Scuba diving
Touring vineyards and engrossing in traditional wine tasting.
Depending on the locations, there are several hotels available each with its own budget. You can book hotels through online hotel booking apps and enjoy the beautiful island that every person wishes to visit at least once in their lifetime.
Cappadocia, Turkey
There are several reasons why Cappadocia is famous but the four reasons that makes this place unique are the landscape which appears as moon-like, the several underground cities, the cave churches and houses that are carved in rocks. Located in the central region of Anatolia, it is covered by valleys, hills and canyons…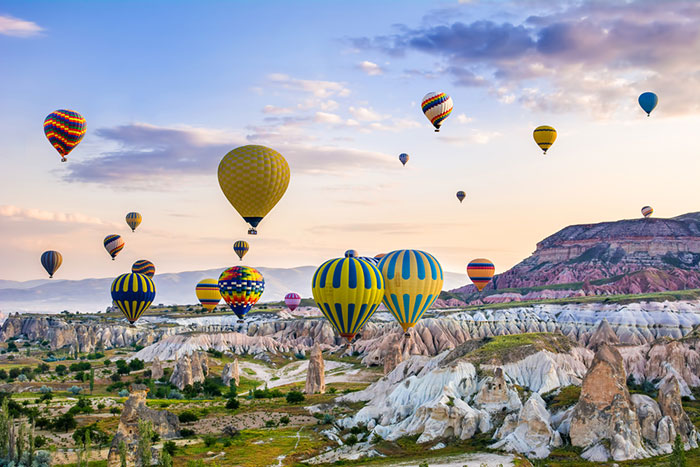 One of the most romantic places in the world to fly in a hot air balloon
Trekking and Hiking
Visit the Turasan Wine Factory to taste Cappadocia wines made from grapes
Visit the Underground cities
There are hotels in Cappadocia ranging from one star to five stars. Book hotels near the sight-seeing attractions to reduce the transportation cost and enjoy the beautiful views. For a truly one-of-a-kind experience, stay in one of several cave hotels!
Arashiyama, Japan
Arashiyama is a very popular destination among Japanese people and is located in the western borders of Kyoto. The Arashiyama Bamboo groove is a notable tourist spot and the district is a Historical site which is nationally designated with the given honour along with being a place of scenic beauty. The Togetsukyo Bridge along with several temples must also be visited.
Cruise of the Hozu river
Ride the Romantic Sagano Train
Visit the Hot Springs of Fofunoyo
It is suggested that the lodging be done at Northern or central Kyoto and then visit Arashiyama for a day trip. There are budgeted temple lodgings along with guest houses and hotels as well.
Fiordland National Park, New Zealand
The largest national park in not just New Zealand but the world as well, Fiordland National Park is also a UNESCO world heritage. The walking tracks in this place are of around five hundred kilometres and there are more areas still to be explored.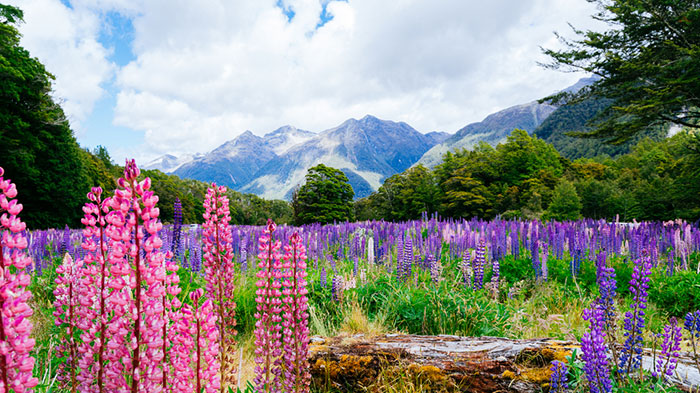 Walking through different tracks such as Hollyford, Hump Ridge, Kepler, etc.
Fishing (rainbow and brown trout requires a special license)
A variety of cruises such as Doubtful Sound or Milford Sound
There are several campsites for adventurous travellers but for those who wish to relax at hotels or lodges also have several options. There are more than thirty hotels available for booking and most of them are located in Te Anau. The Fiordland National Park has the best location as it is only a minute walk from Lake Mistletoe.
Bagan, Myanmar
An area in central Myanmar and located alongside the banks of Ayeyarwady River, Bagan has several Buddhist temples, ruins, stupas and pagodas with most of them existing since the eleventh and twelfth centuries. It is a beautiful historical region with several temples, monasteries, pagodas, libraries and many more.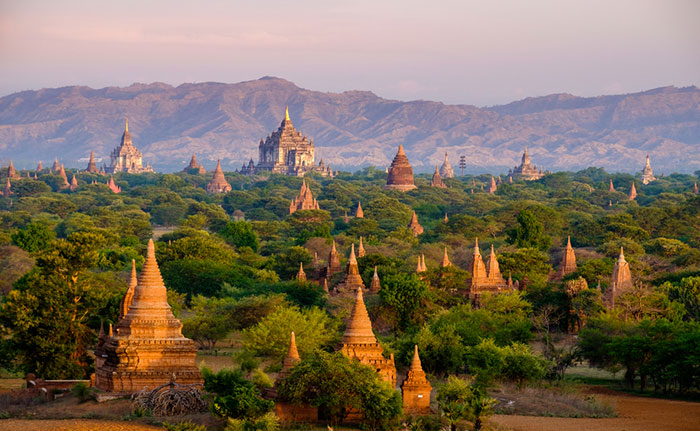 Visit Night Market and Carnivals
Enjoy the hot air balloon ride
Boating trips
Treat yourself with Burmese Delicacies
There are several hotels in New Bagan and Nyaung Ou. The price of these hotels may alter depending on the location that is preferred. Book hotels in places which are recommended by previous travellers and booking apps.
Amalfi Coast, Italy
Recognized as a UNESCO world heritage site, Amalfi Coast is located in South Campania. It is deserving of the honour due to its beautiful and iconic medieval Mediterranean villages located on the cliff-side. The entire coastline is beautifully lined with steep gardens of lemon trees, colourful terrace houses, etc.
Hiking and riding bikes along hilly paths
Enjoying local festivals
Enjoying a boat ride along the coast of Amalfi
There are several ways to book hotels in Amalfi due to the wide range of choice of hotels. The price will vary according to the location and type of room that is need. There are several sea side hotels that provide spectacular views.
Tamil Nadu, India
Tamil Nadu is a southern state in India which is a popular destination for several things such as architecture, food, culture, classical dances, beautiful landscapes and peaceful country sides. The state also has an ancestral link with the medieval and ancient India.
Visit during festive seasons for better participations
Enjoy the music and dance culture
Sightseeing
Book hotels depending on the sector you would like to stay at. There are sectors ranging from metropolitan areas to country side towns. Person preference matters when looking for hotels in Tamil Nadu.
Bora Bora, French Polynesia
One of the most expensive places, Bora Bora is a part of the French Polynesia archipelago society islands. This is a volcanic island and requires extensive pre-planning before visiting the place. It is popular for a tropical climate and rich culture for shopping. The landscape is extensively beautiful and the water clearer than crystal.
Go around by ferry boats
Engage in several water activities
Land activity such as jeep tours and shopping
Finding a cheap place in Bora Bora is not difficult if searching at the right place. Book hotels after thorough research.
Tianzi Mountains, China
The landscapes of the planet Pandora in the movie Avatar were inspired by the Tianzi Mountains. The mist engulfed peaks of the tower like mountains provide a breath taking visual and is a delight for your eyes!
Visit Zhangjiajie National forest park
Trek from Shilihualang to Tianzi Mountain
Visit the Golden Whip Brook
There are many hotels available near Tianzi Mountain with different stars.
Fernando de Noronha, Brazil
Fernando de Noronha is a UNESCO natural world heritage site and an archipelago in Brazil. It has a beautiful landscape and attracts tourists from all around the world because of its wildlife.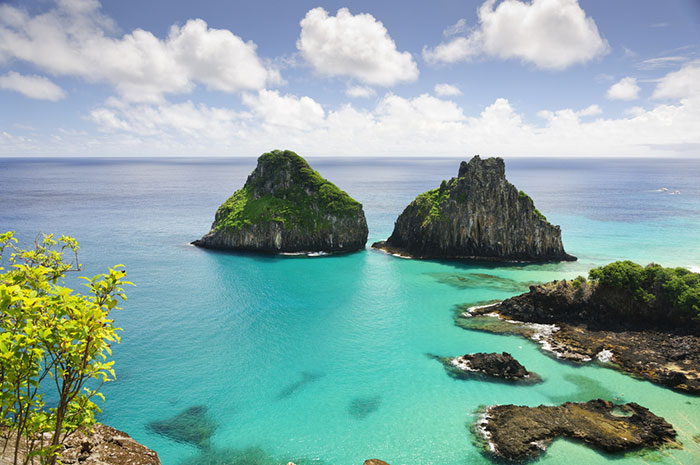 Several water activities and sports can be done
Trekking and sightseeing
There are several hotels available in Fernando de Noronha and available at different rates.
Blue Lagoon, Iceland
The most popular destination in Iceland, Blue lagoon is located in southern Iceland. The water has a mystic colour of milky-blue and is also called a luxury spa due to it being so majestic. It is not formed due to any kind of natural phenomenon.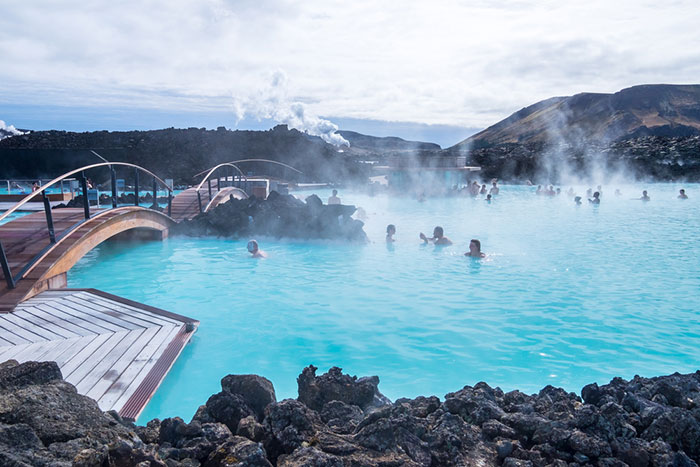 Volcanic Tours
Enjoying the Retreat Spa
There are several hotels in Grindavik which is near Blue Lagoon. They can be booked through online booking apps.