By Juvie Antiporta, Philippines
Ever dreamt about traveling to Australia? I'm certain you'll love visiting this country as much as I have, for all the reasons I'm about to share.
Australia, the land down under, is the largest country in Oceania and the world's sixth-largest country by land area. This vast country is blessed with abundance of natural wonders, unique wildlife and rich historical heritage.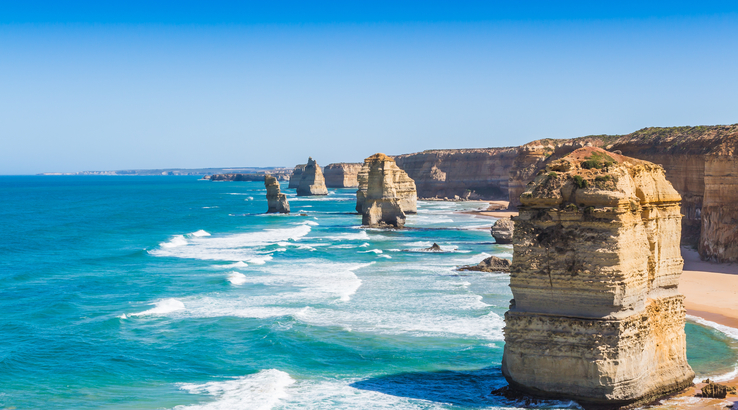 Apart from its abundance of natural beauty, what makes Australia more interesting is its mix of multi-cultural people. If you are planning a trip to this land down under, be prepared for a great treat as it definitely has something to offer to different kinds of travelers.
If you're a city lover, take a visit at Australia's oldest and largest city, Sydney. It is one of the world's most stunning ocean-side cities alongside Vancouver in Canada, Cape Town of South Africa and Rio in Brazil.
Take a stroll and enjoy the scenic view of the iconic Sydney Opera House, then dine at a fancy restaurant at the Darling Harbour while sipping the famous Australian wine. At the end of the day, rest your weary feet and lounge in a luxury Australian villa, where you can relax and unwind.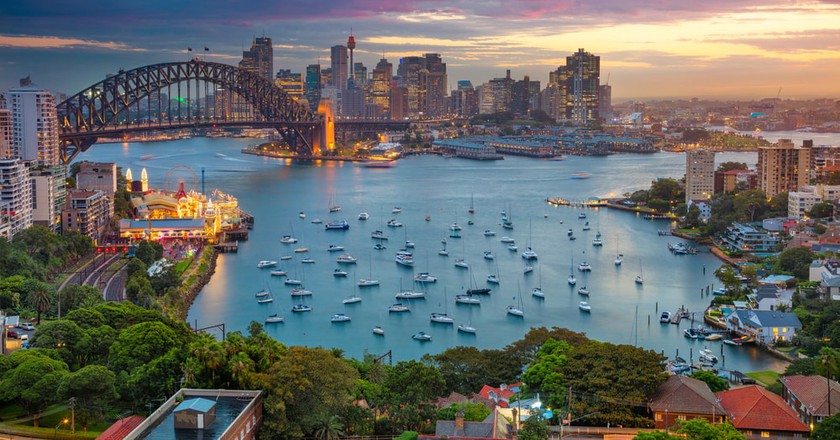 And let's not forget to visit the cities of Melbourne, Perth, Brisbane, Adelaide, or the capital Canberra. Each city promises a unique experience for every guest. Stroll and get lost in the streets, discover coffee shops, sample local food and experience good old Aussie hospitality.
If you are a beach party person, you may enjoy the golden shoreline of Bondi. Bondi Beach is the most popular beach and one of the most visited tourist sites in Australia. It is the place where shoes are optional and lifeguards are like TV superstars. Get a taste of freedom and bake your body in the sand as long as you wish.
There are many other famous beaches in Australia like the Manly Beach also in Sydney and the Gold Coast in Brisbane. You can never run out of fun things to do in these places either traveling solo or with a group of friends or with family.
For adventure backpackers, you might want to head out and explore the great outback for an unforgettable Aussie experience.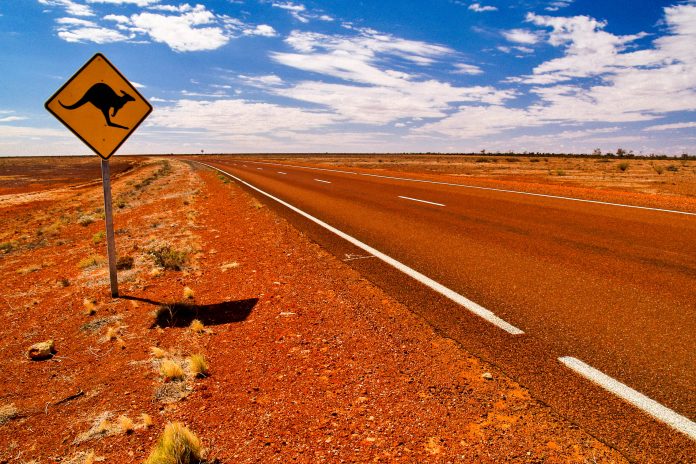 For starters, Aussie's amazing wildlife never ceases to awe. The most popular animals in Australia are kangaroos, koalas, wombats, dingos, quoll, Tasmanian devil, and platypus. Be careful while driving at night though, you might hit a kangaroo who gets attracted at your cars headlights. Be also wary of the thousands of spider species and snakes with poisonous venom out there when camping out. You don't want to spoil the fun so always plan your travels with caution.
A great tourist attraction for wildlife adventurers is Mt Uluru otherwise known as Ayers Rock.  This iconic Australian landmark is a large sandstone rock formation in the southern part of the Northern Territory in central Australia. The area around the formation is home to an abundance of springs, waterholes, rock caves and ancient paintings.
The view at the top is amazing and phenomenal. However climbing that mountain is considered offensive and disrespectful to the local indigenous community. You can always view it from top of a helicopter if you want or just admire it at a distance which will still give you the extra ordinary feeling of having a great magnificent view.
If you want an out of the box experience, there's an option to go off the beaten track places and immerse yourself with the culture of the Indigenous communities. The first people in Australia have a unique lifestyle very different from the norm and it will be very interesting if you get to know them and their history.
You want more things to do and attractions to see? You can also rediscover the ancient desert sculptures of the Pinnacles in Nambung National Park, Perth. If you want to do extreme water adventures, you can also explore the Great Barrier Reef. And the list is endless.
But before you visit all these tourist attractions, here's more information that you need to know: Australia is a very big country. Don't underestimate distances of places. Australia is so big that it's 60 times the size of England.
Apart from long hauls of unforgiving desert, even the popular routes will take longer than you think it should be. If you're fond of long road trips, it should not be a problem. But it's always best to ride the airline if you are pressed for time.
You have to note that everything is expensive in Australia due to the high cost of living. For those who don't belong to the ultra rich bracket, it is very important to budget your money carefully when visiting Australia. Prepare to spend $100 or more on food per day. On the other hand, water is free and safe to drink so you don't have to worry about this.
When going around, do not forget to apply sunscreen especially during summer. The climate varies widely due to the large geographical size, but by far the largest part of Australia is desert or semi-arid. The sun is incredible strong that it's possible for you to get sun burnt.  
Australia has slow internet wifi. You will get this feedback from mostly digital nomads who work online. This is the perfect excuse to just go travel around Australia as a tourist and get that real Aussie experience.
Conversations may be a bit difficult for those who are not familiar with the Aussie slang. It may be initially challenging to converse with an Australian local but you can practice speaking with them and you'll get the hang out of it. They have a different twang compared with American and British accents. They say things differently too. Example, they say lift instead of elevator; rubber instead of eraser; bonnet instead of hood; or prawns instead of shrimps.
Australia indeed is a great big country, for those eager to visit and have tourist money to burn, you will definitely not run out of experiences and attractions to see. So where do you want to go first?