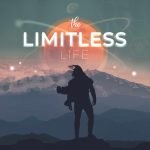 Podcast: Play in new window | Download
Subscribe: RSS
Today's guest is a successful serial entrepreneur, Ryan Buckley. He's the co-founder of Scripted.com which connects web businesses with content writers.
But we actually became acquainted through his side project, of which I'm a raving fan – Toofr. Toofr is one of the apps that I talk about in my book, "Hack Email" (which is available for a great price right now on Amazon).
It's a tool Ryan built himself where you input a person's name and website, and it returns e-mail addresses with amazing accuracy, saving a ton of time in case you want to find people's contact information very quickly.
This side project has helped pay off his grad student loans of more than $100,000 and provided a nice extra income boost. I love the tool, and feel very privileged to have Ryan with us today as an entrepreneur and a "chief sales hacker" for startups.
In the interview, Ryan and I discuss growth hacking and marketing strategies for small businesses and entrepreneurs. Ryan is an authority on e-mail outreach strategies and scaling strategies for startups, and shared his wealth of knowledge on the podcast.
How to engage influencers and sell your services via e-mail, with high response rates
How to create or find targeted lists to pitch, and what to look for
"Your first e-mail is just an excuse to send the second," -how to build out a successful drip send campaign
The content of a great e-mail pitch
The mindset of the most successful marketers
Software and apps used to gain leverage
Plus much more!
If you enjoyed this episode, why not subscribe or become a friend of the show with a review? Please visit our page on iTunes.