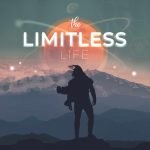 Podcast: Play in new window | Download
Subscribe: RSS
Welcome to another episode of the OpenWorld podcast! I'm joined today by Derek Loudermilk. He's a professional cyclist, explorer, scientist, and adventurer.
He's been a full-time slow traveler for two years, currently living in Bali. He's also been to all 50 US States, 27 countries, and four continents.
He hosts the podcast "Art of Adventure" which interviews world-class performers doing things never been done before in Global Exploration, Human Performance, and Entrepreneurship.
We start out discussing his backstory – and how his curiosity and passion for science developed into a love of travel. Also, he shares how his passion for cycling developed in him a competitive edge and a knack for refining systems for optimal performance.
We discuss all kinds of "hacks" for performance such as ketosis, fasting, and human longevity.
We also discuss fun topics such as:
How to influence willpower through physiology
How to turn fear into courage
Power posing
How to push your boundaries
How to increase rate of learning and reach flow states for maximum creative energy.
Derek also shares his "crisis of meaning" in Hawaii and how it started him on his current path. He set himself a six month deadline to go from $0 to $1,000 a month, and has been a perpetual traveler ever since. He also shares how he makes his income during the call.
This was an excellent discussion with a wealth of knowledge, and I took a bunch of notes. Enjoy this interview!