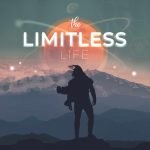 Podcast: Play in new window | Download
Subscribe: RSS
Starting a business and becoming your own boss is the force multiplier when it comes to creating freedom for yourself. It's hard to be your own man or woman when you have ten different supervisors breathing down your neck and dictating your every move.
But for many of us (myself included), the path of self-employment is the thorny path – where we trade comfort for risk, long hours, uncertainty and doubt. There are no good courses that can teach how to make it as an entrepreneur, because true entrepreneurship requires a mixture of skills, qualities, and hands-on experience that cannot be taught in a classroom.
Fortunately, there are individuals like Tyler Basu – the author of the book "Lifestyle Business Blueprint" and podcast owner of Chatting with Champions to help us shortcut the learning curve.
Tyler's story is the true modern-day rags to riches tale: a broke, confused millennial thrust out into global recession trying to figure out what to make of life before eventually carving out a successful career as an online entrepreneur.
Tyler was 22, with no clear direction, and no good mentors. He tried out a bunch of stuff, from network marketing to real estate, yet none of it worked out too well. But he desperately wanted to be successful. So he sought out role models in successful people and began reading everything he could on how to be an entrepreneur. Then he started reaching out to successful entrepreneurs, and interviewing them to find out what made them successful. Through these conversations Tyler learned how to put together all of the pieces into place.
Tyler shared a lot of great stuff during the interview, including:
The two commonalities that all successful entrepreneurs that Tyler's spoken with share
How to keep yourself consistent and accountable – Tyler's "weekly accountability sheet"
Two things to focus on to continue making progress and reaching inevitable success
Techniques to build your audience and brand
Tyler's path to the first dollar – and what he would do if he started out today
And a whole lot of other goodies!
This was a solid interview with a self-made man with a bunch of takeaways. Listen to the interview, check out Tyler's book, and be inspired to create your own lifestyle business today!