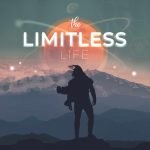 Podcast: Play in new window | Download
Subscribe: RSS
Welcome to another exciting episode of the OpenWorld podcast!
After a long hiatus, I'm excited to kick off a new season with you all. We have great things in store!
Today we bring you a value-packed episode from a friend, nomad, and entrepreneur that I truly admire. His name is Drew Taylor and he's one of the most industrious digital nomads that I know. The founder of Digital Nomad University, Drew is always sharing valuable resources about new ventures and income streams that he's tinkering with and enjoying success on.
His blog (and Facebook group) is full of useful content covering everything from travel hacking and affiliate marketing to effective lead generation techniques to get customers.
Drew started out with a meat-grinder job doing phone sales, an opportunity he took up just because it was available. But with entrepreneur's DNA, it didn't take him long to branch out on his own.
Since then, he's tried everything from online freight shipping to social media marketing to blogging and investing. Today, he is the proud owner of about 7 or 8 different sources of income.
During the interview, we talk about all of this and a lot more. In particular, I was curious to ask Drew how he discovers profitable business opportunities, launches them, and monetizes them in short order. I've observed him do this in a number of different capacities and noticed that he has an uncanny knack for it.
We talk a bit about our philosophies to life and business and how it guides everything we are doing, the resources that have helped us along the way, and much more.
A common characteristic that Drew and I share (and that I notice among many people who are having success today) is that we are both doers.
If we see a fork in the road, we take it. When we see a promising opportunity in front of us, we take a chance on it. I've noticed that 90% of people don't think or act this way — when they see an opportunity, they delay, they think it over, they pause and wait… and perhaps six months or one year go by and still haven't taken any action.
Towards the end of the interview we also talk about what I call our own "universal basic income" that we've both set up where we use AI Forex trading software to create a hands-off passive income stream.
I'm hoping this interview inspires and empowers you to take decisive action as you move down your ideal path in life!
Resources and Links
• Drew's blog, Facebook group, and Instagram
• The AI Forex software that Drew and I are using to extract recurring income from the markets.