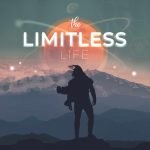 Podcast: Play in new window | Download
Subscribe: RSS
In this exciting episode of the OpenWorld podcast we're joined by the audacious and tepid world adventurer, Patrick Martin Schroeder, who goes by the moniker the "World Bicyclist."
Patrick is one of the world's greatest young adventurers, and was recognized in our 2015 list of "Top 30 Adventurers Under 30." He's 28 years old, on a mission to travel every country by bicycle , and he's been to 132 so far. He travels mostly overland and has cycled Europe to South Africa, Argentina to Canada, and from Europe to Japan.
He has wrestled a crocodile, been a sniper in the airforce, run a computer game mod, packraft, paraglide and mountaineer. He has crossed Siberia in winter, camping in -45°, the Sahara in summer (twice) in 50°, climbed 6000m+ mountains and dived to -50m below sea level. He even rode a bike underwater.
"Comfort is slowly killing you, I think," Patrick confides during the interview.
This was a fascinating discussion with someone who truly sees the world differently – as more than just dots and lines on a map, but as a living, breathing place full of memories, experiences, names, faces, and physical places.
I talked with Patrick to learn about his experiences on the road, and what the eight and a half year (and counting!) journey has been like for him. He also dishes out some practical advice for those who would follow, such as three ways to get started on your own adventure, and easy ways to overcome your fears and live the life you imagine.
If you enjoy this episode with Patrick, please subscribe for more updates and leave us a review on iTunes.