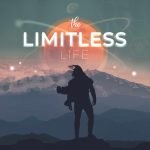 Podcast: Play in new window | Download
Subscribe: RSS
Introducing Josh Denning!
Josh is known as the "Tropical Entrepreneur" and he has a podcast of the same name that he's been able to set up while living a Tropical Lifestyle from his base in Thailand. He regularly interviews some of the most successful location-independent entrepreneurs and digital nomads.
Josh calls himself the "inquiries super charger," because he has more than a decade of digital marketing experience and teaches how to leverage podcasts, blogging, digital advertising book publishing and messaging maximum traffic, leads, and high-transaction sales.
Josh is also the founder of Authority Factory – an digital marketing agency, and the author of the soon to be released book "Authority Marketing."
During the interview we discuss sales, lead generation, digital marketing, and scaling up an online business.
Josh shared a ton of great strategic and tactical insights, such as:
Why offering product to high-value, premium clients too early backfires – and the exact steps to take instead to qualify leads and close big transactions.
How Josh collects several new leads per day through simple cold e-mail outreach – his most powerful marketing weapon.
Common mistakes that online businesses make that reduce their number of leads
Josh's best strategies for creating massive growth for businesses through digital mediums
How a business can go from six figures yearly revenue to $15 million with the right digital marketing strategy
Why the top online businesses earning the most revenue create their own private blog networks (PBN) – or link networks – and how you can start your own
What Josh learned as a student under John Lee Dumas'
How to conquer the entrepreneurial internal resistance – the "impostor"
And a lot more…
Enjoy! And if you have a moment, please leave us a comment or help the show by leaving a review.