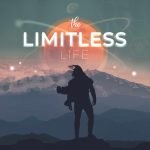 Podcast: Play in new window | Download
Subscribe: RSS
They were overwhelmed, and drifting apart. Life was a blur from day to day between owning a restaurant and managing a Dean Witter brokerage office. Billy and Akaisha Kaderli realized that it was time to make a change, so they booked a one-way ticket and re-invented their lives.
It seemed crazy: they were only 38, far too young to retire. No one understand or supported their choice. They wondered if they would survive. Excited but nervous, they took the plunge, and never looked back. They've been going for 24 years, and have no signs of stopping.
Most of us can retire early and pursue our dreams while we are still young and vibrant enough to enjoy them, but we let fear and a lack of desire stop us. Billy and Akaisha teach others how they can make the plunge and think outside of the box, step outside of their comfort zone, and take calculated risks to lead the lifestyle they want.
How they fill the void after subtracting work to find greater meaning and enjoyment in life
Why experiences enrich one's life much more than money
What they've learned from 24 years of traveling the world
How travel has changed over the years and how technology has evolved to transform our lives
Exclusive travel tips to manipulate exchange rates to hack travel (26:00)
Leveraging geo-arbitrage to multiply your lifestyle quotient
How to apply the principles of minimalism to gain clarity and control in your life
How to invest to support your lifestyle
Highlights and favorite moments from 24 years' of adventures
And more…
If you've ever wanted to shake up your routine and make a new and exciting change in your life, then listen to Billy and Akaisha's story and also check out their blog and books at Retire Early Lifestyle!