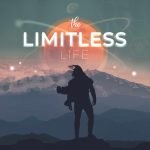 Podcast: Play in new window | Download
Subscribe: RSS
Keeping in with the theme of dramatic personal reinvention, we have one heck of a story for you today! When we last heard from Tom way back in episode #11, he was travel blogging and roaming the world as a wandering musician.
He entertained us with all kinds of travel tales, from hitchhiking to busking on the streets of Europe, to sleeping with exotic animals.
Flash forward one and a half years later.
Tom was down to his last $50 in Peru, volunteering at a hostel to get by. With nothing to lose, he enrolled in an ecommerce course and set up a Shopify business.
He began making sales immediately, earning $20,000+ in revenue the very first month! Soon he was able to use the online marketing skills he'd learned from blogging to good use, scaling up Facebook advertising and earning $1,000 in profit per day.
Needless to say, when you go from a 20 – 30 Euro budget to earning $1,000+ per day online, fun things start thing to happen!
Naturally, I had to get Tom back on the podcast and hear in his own words how he's been able to change his life in such an incredible fashion. His story has inspiring many, and he freely gives back his best knowledge and tactics during our discussion.
We discuss content marketing, ecommerce, Pinterest, Facebook, Instagram, and so much more. I shared some of my best tactics during the episode as well. Tom has also published several books on Amazon, including his riveting new Kindle book, "Two Bucks to Timbuktu" (available for less than a 7-11 coffee!)
Enjoy the interview! Please throw support behind the show, leave us a review on iTunes, and see you next week.