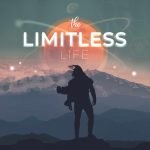 Podcast: Play in new window | Download
Subscribe: RSS
In this episode of the podcast I was invited on to the "Unleash Yourself" podcast where I was interviewed by the host, Michael Carbone.
We chatted about the mindset and lifestyle of high achievers, how to create your own set of rules to live by, and how to write your own life's narrative.
It was a really interesting, candid discussion. Some things we discuss:
What traveling through 30+ countries taught me about my true self.
Why I couldn't hold a stable job for more than 1 month at a time.
How to get comfortable being uncomfortable.
Why having a work/life balance is the wrong lifestyle to strive for.
How to take random, unplanned, and life-changing mini-retirements. (More frequently than you ever thought possible.)
Why I settled on the metaphor of "buying an island" for my first book.
How to keep growing and learning new things by throwing yourself into new, yet terrifying, business ventures.
The concept behind the Cynefin Framework and how to embrace it.
I'm traveling a lot over the next couple of weeks so these shownotes will be relatively brief. I'm currently in Hua Hin, Thailand headed to Surat Thani in the evening, then Koh Phangan / Koh Tao, Penang, Kuala Lumpur, then off to India for a month!
In the meantime, enjoy this episode! And let me know you think 🙂