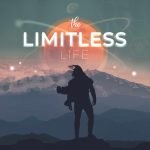 Podcast: Play in new window | Download
Subscribe: RSS
He's the business guru that the gurus go to. As the head honcho of SuperFast Business, James Schramko has created some of the most exclusive, prosperous masterminds for elite high-performing entrepreneurs.
But before that, James was a top performing salesman at a car dealership, earning two Mercedes Benzes as company cars. On paper he had it all. But he realized he was chasing an endless cycle of needing to achieve to be happy, chasing arbitrary income goals, and felt like there was not enough meaning to his life.
Despite the money he was earning, there was always pressure to earn more and buy more things that he didn't need. It was a constant cycle of needing to overachieve to pay off more and more debt. So he started to question things and decided he would strike out as an entrepreneur, and set the goal to earn as much through self employment as he was earning at his sales job.
At this point he became a learning machine, and after two years his business propelled to new heights of success. Now he's created a brand and coaching business which helps entrepreneurs to accelerate their business performance and reach the massive success that we all dream about.
During the interview, I pressed James to reveal his formula for creating a smart business with maximum leverage that drives us to freedom.
As James explains during the episode, entrepreneurs struggle with discipline and effectiveness. Some have trouble asking the right questions and creating a structure to help them get the job done and realize their goals.
James shares a ton of valuable insights won from hard-earned experience, and I kept pressing him to share more. If you enjoy this fine interview, please consider writing a review for the show on iTunes. Every one helps.