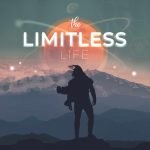 Podcast: Play in new window | Download
Subscribe: RSS
Today I'm joined by Bryanna Royal, co-founder of Virtual Powerhouse – "Virtual Solutions to Power Your Business" and blogger at CrazyFamilyAdventure.com.
Bryanna works as a freelance virtual assistant –  or "Virtual Team Member" in her words. She's also living the remote working / traveling digital nomad life in an RV with her husband, four kids, and two dogs roaming around the US.
Bryanna is someone with a great deal of hands on experience with knowledge  to share about life on the road and earning money as a freelancer. During the interview she tells us how to set up a successful service-based business remotely while living a nomadic lifestyle.
Originally from Wisconsin, Bryanna joined us from steps away from the beach in Florida, living life on the road with her entire family and pets. She and her husband sold their home, gave up their mortgage, and moved into an RV. The goal was simple: to "live life without regrets."
During the interview, Bryanna shares a ton of candid insight into how she and her husband have made this lifestyle possible. We discuss the steps to negotiate a remote work arrangement, how to stand out and become indispensable to employers and clients, and so much more.
Equally important, we discuss how Bryanna is able to make a good living and provide for her large family as a virtual assistant, or "virtual team member" (as she calls it), when there are so many virtual assistants working for a mere $5 per hour (and clients paying sweat shop wages for them).
She shared some great insights into how to find the best quality clients to work with, how to provide them the most value, and how to set up a boutique service-based business that makes competitive and pricing threats irrelevant.
Enjoy the interview! Please leave us a comment sharing your thoughts below, and of course please subscribe and leave us a review on iTunes.