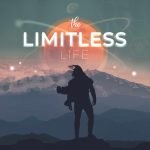 Podcast: Play in new window | Download
Subscribe: RSS
Welcome to another episode of the OpenWorld podcast!
Our guest, Vin Clancy, was living on welfare and benefits 3 years ago, until he received a check for $250,000 for one of his ideas. He used the growth hacking techniques he was learning to get millions of visitors to websites he created and raise hundreds of thousands of dollars in investment, and got into the Techstars accelerator.
He made over $165,000 with his previous growth hacking book launch, "Secret Sauce," and was previously on the OpenWorld podcast during the launch of that book in episode #90. Since then, he's changed his name from "Vincent Dignan" to "Vin Clancy." And with his new book, "Ace the Game," he raised $10,000 in his first hour.
This will be a fun chat between two deliquents who are living far outside of the conventional norms, having a bunch of fun, and running profitable businesses at the same time. Interestingly enough, Vin is also an expat based in Los Angeles, while I'm an expat based in Asia.
So if you wanna learn some "hints" on how to do the same, and create freedom and leverage in your life, by having a profitable business that you don't slave over, I know you will love this discussion.
Vin starts out the interview by stressing the most important metric of growth hacking: you want sales. Indeed, this is perhaps the most important metric of business in general, and the reason why I no longer track things like website visits.
Vin then shares his system for brand building — which is perhaps the most important long-term business growth strategy. Because here's the secret: once you have established a platform and a respected brand, you no longer have to work so hard. It's the key to having customers and prospects rushing to work with you, instead of struggling to hard-sell cold prospects.
Vin is one of the best self-promoters on the planet. 
To streamline the process of building a powerful brand, Vin shares his hacks to content marketing and making sure that he's everywhere his prospects can find him. It's a strategy that I've also written about (you may have read about it in our newsletter), but Vin takes it further than perhaps anyone I've seen.
Throughout the rest of the discussion, Vin shares juicy hacks and tips for creating powerful marketing videos, high-converting landing pages, Facebook ads, market research, influencer marketing, and more. We also talk about creating upsells, subscriptions, and memberships to fully monetize and lifetime value.
I also ask Vin to share his views about the future of marketing, along with the hot little tool he's bullish on which few people know about and isn't competitive yet. This excellent chat with one of the world's leading growth hackers is definitely one you do not want to miss!
Aaaand if you enjoy this episode, please be a friend and leave a review on iTunes 🙂