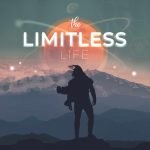 Podcast: Play in new window | Download
Subscribe: RSS
They're young, they're in love, and they're traveling around the world in a sailboat. In this episode meet Riley and Elayna, the traveling Aussie couple from "Sailing La Vagabonde," as we talk about their epic journey circumnavigating the globe in their sailboat.
After a freak accident where he broke his neck bodyboarding in South America, Riley recovered and then decided on a whim to buy a yacht in Italy. He divided his time between native Australia and the Mediterranean, sailing around Europe and island-hopping, when he met his girlfriend Elayna, and together they began to travel the world in "La Vagabonde."
Elayna, a social media pro, brought her skills to the duo and they began to record video blogs of their journey. Their adventure has started to gain attention and, in her words, their publicity is "exploding" on the web of late.
With more than 30,000 subscribers on YouTube, the couple has set up a crowdfunding page on Patreon.com where people can offer donations for each video they produce. These donations are nothing to sneeze at: at the moment they earning over $2,300 for each new video from 250 backers!
Riley and Elayna's story is an inspiring example of what can happen when you just pursue your dream with full abandon, and allow the universe to help support you in the journey. In this podcast interview I pick their brains to hear about the ups and downs, the hows, whats, and whys.
Hope you enjoy this exciting new episode, and please leave us a review on iTunes!