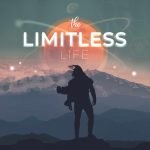 Podcast: Play in new window | Download
Subscribe: RSS
In this episode we're joined by Justin Cooke, co-founder of Empire Flippers, a marketplace for buying and selling websites. Justin has been leveraging geo-arbitrage and running a remote business long before most of us had ever heard of the term "digital nomad."
Several years ago, Justin left behind an unfulfilling career selling real estate mortgages in Southern California. He wanted to join the internet business revolution, and identified outsourcing as a promising emerging market. Together with his partner, they relocated to the Philippines, where they started a highly profitable outsourcing firm.
While things were going well financially, Justin sought work that he could be more passionate about. He tasked his team in the Philippines to begin creating hundreds of niche websites, each of which began to bring in trickles of passive income through Adsense. He became REALLY interested in buying and selling websites, started the "Empire Flippers podcast," and began brokering website sales through his blog.
Today it's grown into a full-blown online website marketplace, with more than $556,000 in sales brokered in the month of June, and nearly $90,000 in revenue.
As Justin is an expert at vetting online businesses (through his website he's seen a ton of different business types and models), I was really excited to pick his brain on the show. Justin's an experienced online entrepreneur with a lot of knowledge to share about the hustle.
Enjoy this conversation with Justin, and become a friend of the show – subscribe and leave us a review on iTunes!