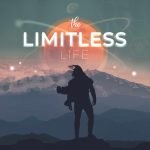 Podcast: Play in new window | Download
Subscribe: RSS
On this week's podcast I was interviewed by Chris Reynolds of the Entrepreneur House, a friend of mine who I met in Thailand. Chris has created a business accelerator for digital nomads and location-independent entrepreneurs and is connected to some of the best and most inspiring players in the game.
It was an honor for me to chat with him and be featured on his podcast, which we've reproduced here.
Hitchhiking through the south of India. Sree Manakshi Amman temple, Tamil Nadu.
Chris calls me a "modern day Indiana Jones" entrepreneur and we discuss how I've made my life traveling and adventuring around the globe while creating online businesses over the past six years. This was a fun discussion between two veteran nomadic entrepreneurs where we discuss how we take traveling, adventure, productivity and entrepreneurship to another level. We also discuss some of our grandest business and lifestyle goals and our processes for achieving them!
Today, I share a bit about my journey as what Chris calls an "adventrepreneur," some of the crazy travels I've been on, how I apply my adventurous mentality to being an entrepreneur and my new book.
We also discuss accelerated learning, growth and life hacking, and exchange some great tips on how to maximize personal development. We discuss why mistakes and failure are an important stepping stone to success, and much more!
If you desire more free time, personal power, and adventure in life, then you'll certainly love this discussion.