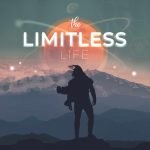 Podcast: Play in new window | Download
Subscribe: RSS
Zeke Camusio is a serial entrepreneur from Argentina whose list of accomplishments is impressive. Among other things, his resume includes:
Founding seven businesses, four of which have been 

successful.
Traveled to 72 countries
Written a book called the "Internet Marketing Bible"
Consulted with over 150 clients for advertising and marketing
All before the age of 30!
His latest project is the Windcatcher, a unique instant inflatable air-pad that inflates in mere seconds. To fund project he went to Kickstarter where he and his two partners raised nearly $150k in just 30 days (exceeding their 50k goal by three times).
I sat down and spoke with Zeke to ask him about how he is able to focus and accomplish such big goals in business and in life. For many years Zeke has focused on personal development for peak effectiveness. One of the most intriguing highlights that he shared during our interview were the "four tools" that he says enable 95% of all of his accomplishments.
Some of the other takeaways from this interview:
The most important trait for aspiring entrepreneurs to possess
How to use managed repetition to become world-class in any area
How to create strategic alliances, scale a business and add staff
How to grow a business even while you travel or live abroad
How to conduct a massively successful crowdfund campaign
…And much, much more!
Enjoy! Please feel free to leave a comment or any questions you may have.