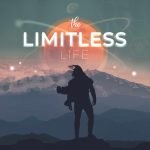 Podcast: Play in new window | Download
Subscribe: RSS
You might also like:

Another exciting podcast interview brought to you by OpenWorld Magazine!
"Into the great unknown
I go boldly."
– Justin Alexander
His name is Justin Alexander. He had it all, but he was unhappy. A high-school dropout, Justin quit his highly lucrative position at a tech startup two years ago, "retiring at 32" to "travel indefinitely."
During his many travels around the world, he has lived (with loin cloth and spear) amongst the indigenous Mentawai tribe, visited the ancient kingdom of Lo in Tibet, and been adopted by a Thai family. He's lived as a monk, learnt Muay Thai spells to make one invincible, and trekked the Himalayas in flip-flops.
Throughout his many adventures, Justin has always tested the boundaries of his limits and pushed beyond his edge.
Some of the many things we discuss in this interview:
His path from homelessness to having it all, and why he threw it away to become a nomad.
How to be a real-life "action hero" of your own life.
How to live free and pursue your passions
What he's learnt about humanity and life in the most remote corners of the globe
How fear – and the unknown – defines you
Connect with Justin on Facebook.
If you enjoy this interview please consider leaving us a review (on a computer, click "View in iTunes," and then "Reviews and Ratings."