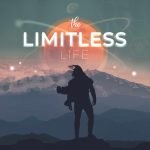 Podcast: Play in new window | Download
Subscribe: RSS
Hello and welcome to another exciting episode of the OpenWorld podcast! Today we're joined by our fabulous guest, Tayo Rockson.
Tayo Rockson is a man doing big things with a big dream to make a difference in the world. He's the host of As Told By Nomads podcast and has a YouTube channel called "Use Your Difference" which helps elevates cultural awareness. He also helps millennials pursue their passions in careers they love while making a difference.
Tayo is a true global citizen; he has called Sweden, Burkina Faso, Nigeria, Vietnam and the United States home.
I've been a guest on Tayo's podcast and it was a great discussion, we had a great chat about leadership, and identified a common mission to create a new generation of global leaders.
In this discussion, we reflect upon how experiences as a long-term nomad have shaped our lives and molded into more confident, self-aware, more compassionate leaders and entrepreneurs.
Tayo has some unique stories to share. You'll learn how he's been able to absorb different cultures and form different viewpoints and perspectives. We also discuss how we, as people, can make better decisions and set meaningful goals with an eye towards the big picture that will help the most people.
We also discuss how empathy can transform you and your efforts, stoicism and objectivity, our business models, delegating, leadership, and so much more! I think you'll come away from this interview feeling charged and with a fresh and new perspective to play big in the new year.
Enjoy this episode with Tayo! If you like our show, please consider leaving us a review on iTunes 🙂