One of the pioneers I've met who is leading the way in terms of exploring the world and man's relationship amongst the natural order is my friend Justin Alexander.
A familiar face and regular contributor for OpenWorld, Justin has been through the roller coaster ride of life, starting out as homeless and eventually rising to the top of the startup world and retiring at 32 to travel the world indefinitely.
I caught up with Justin to discuss his next moves, and ask what he's searching for in his journey. Without further ado, let me present my friend, Justin Alexander. Take it away Justin!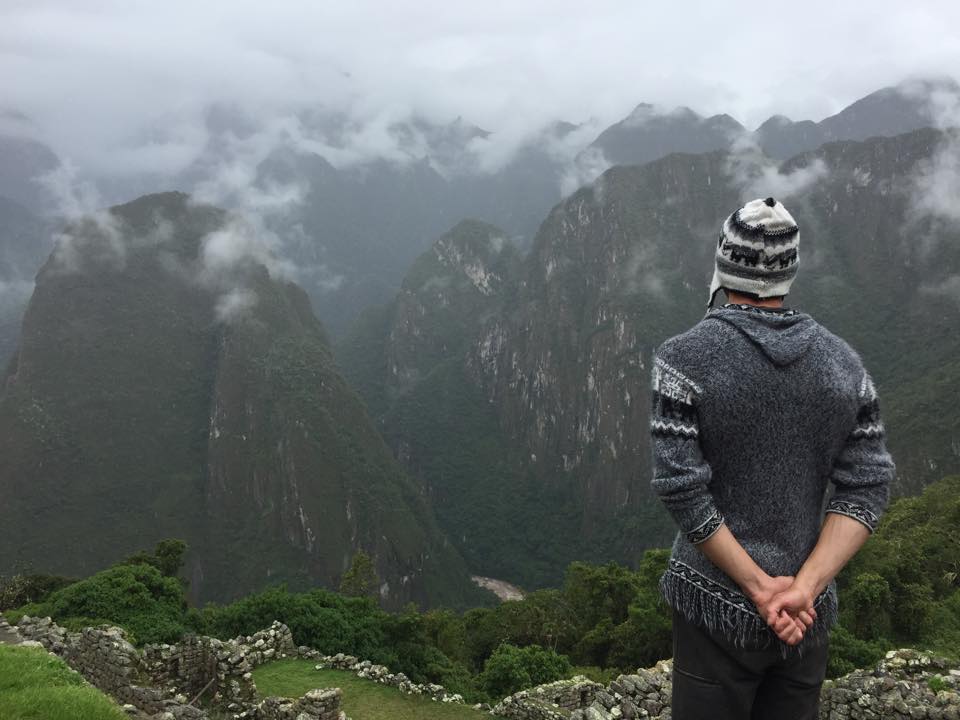 ## Enter Justin
Justin, you had a great year (travel-wise) in 2014. What are your plans for this year?
I don't have travel resolutions but most of the things I want to work on this year have to do with developing positive habits. I plan to read a lot more this year as well as more time on personal introspection and development.
I spent the first few months of this year traveling around South America. Columbia, Brazil, Argentina, Bolivia and Peru. In Brazil I participated in traditional shamanic healing ceremonies involving traditional plant medicines.
This was the morning after a 10 hour ayahuasca ceremony with Ninowa, one of the Huni Kuin shaman. Ayahuasca is a powerful plant medicine that has been used by indigenous tribes in this region for thousands of years. Ayahuasca is a powerful hallucinogen that triggers an emotional/spiritual/somatic detox and cleanse, removing baggage that has been built up over years and providing its user with clarity and a fresh start.
The last night of the Condor Eagle gathering in Brazil. Shaman from all over North and South America come together to share their medicine traditions for three weeks of ceremonies.
Next I traveled to Bolivia to visit Salar de Uyuni. The crystal-clear reflections of the salt flats create a heavenly effect. So of course I had to get naked. If anyone decides to do this, I recommend sunscreen.
"You are already naked. There is no reason not to follow your heart." -Steve Jobs
Salar de Uyuni lies along the fringes of the Atacama desert – the driest desert on the planet.
Interspersed amidst the salt flats are lagoons of varying colors: green, blue, black, white, and red, depending of mineral and bacterial content.
While in Bolivia, I rented a bicycle and took on Yungas, also known as the "death road" – one of the most dangerous, and most scenic – highways on the planet. The trip starts at 15,000 ft elevation and over the course of 30 miles, descends almost 10,000 ft.
Aftewards I set off to Peru for a few weeks to visit a shaman at Machu Picchu.
Upon reaching Machu Picchu, I did my best to avoid the crowds, luckily it was low season. I made an offering of the "sai-sin" prayer strings given to me by my Thai Grandpa. Added a cocoa bean and some coca leaves to the offering as they were considered sacred plants to the Inca. I thought this would be a good place to say some prayers for him and my Thai dad as they have both recently passed on.
I'm currently in Texas, on a motorcycle trip from Miami to Los Angeles to meet with some friends. Our plan is to ride our motorcycles up to Alaska to climb Mt. McKinley. I like the idea of roughing it across the American frontier.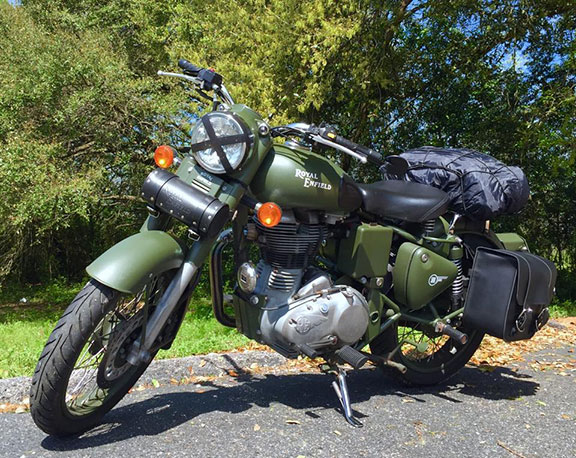 I haven't planned too far ahead beyond this point but I'd like to head over to the Mediterranean and Eastern Europe and maybe to the Mongolian eagle hunting festival in Olgii by October. Maybe winter in India or Southeast Asia. I miss my Thai friends and family.
Of course all these plans will go out the window if some amazing opportunity presents itself. I'm open to falling in love with a place and settling for a season or half a year.
That's quite the itinerary Justin! So, what do you plan to do differently in the future? How will you improve upon the past?
This year I plan on doing things that I want to do regardless of what other people think about them. Something I discovered after starting a blog is that I felt like I needed to be doing something interesting all the time; something to keep readers interested. But that's not how I want to live my life. I tend to keep more things private now – posting less on social media or caring what people think of me.
This year I'd like to connect with other people who choose this lifestyle to share experiences and learn from them. I want to grow my circle of like minded friends and develop a sense of community.
What were some of your favorite adventures from 2014?
My trip to Upper Mustang, Nepal was definitely the highlight of my travels last year. Spending time in the jungles of Indonesia with a few native Mentawai families was another. I like adventuring to places that take me back in time and I've always been fascinated with native cultures.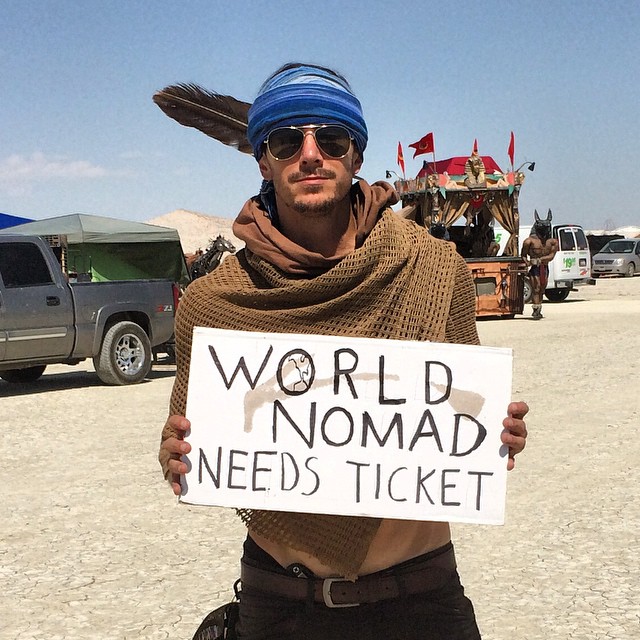 Burning man was also a highlight.
What else do you want to do before you die?
I don't have a bucket list or anything like that. I would like to find some projects that inspire me. I tend to be happiest when I am working towards a goal; some sort of quest. For now, I am focusing on exploring, learning and growing.
This was a guest post by world nomad and renowned explorer Justin Alexander. To follow his adventures, please check out Adventures of Justin.