Ever considered living in another country besides your own? Guest blogger Gem Muzones from Travels with a Hobo shares several reasons why you should consider an extended stay living in the Philippines.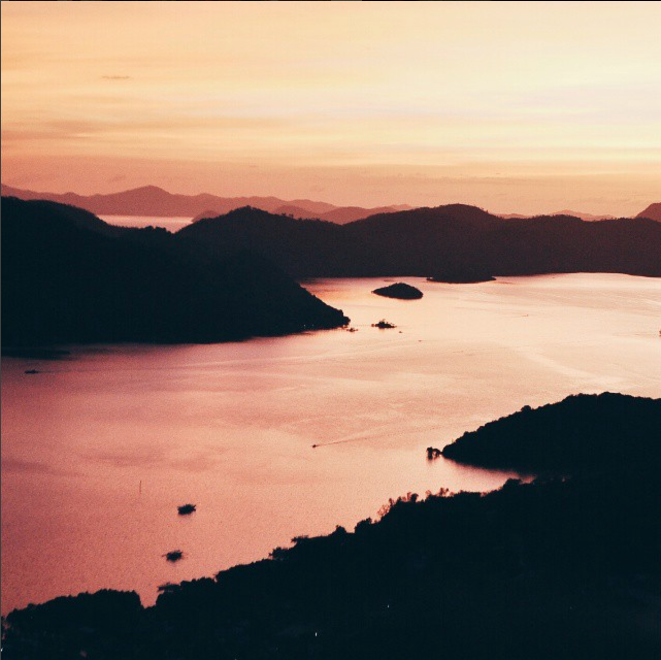 Travel blogging is my life, well, at least much of it. As a traveler, I feel a certain kind of high sweeping over me as I head to a new, unfamiliar destination.
Whereas some of the top Asian cities and countries belong to my "been there, done that" list, of course, not to be left behind in my share of bragging rights is my own home and the land of my birth, the Philippines.
I've pretty much conquered the lively streets of Manila, the three major islands in the country, and miles and miles of coastline surrounding the Philippine archipelago—enough for me to explore and understand the way of life in every place I've been to.
I'm proud to be a hobo. A certified explorer. A fascinated wanderer. I see the world as it should be seen: as a visitor to this planet, viewed from an outside lens. So, when I tell you to consider an extended stay living in the Philippines, I'm not going out on a limb here.
Take my word for it: the Philippines is a fine place to live or settle in. 
Here are 7 reasons you may consider living in the Philippines!

1. It's all about family and friends
Strong bonds of family and friendship are a trademark of Pacific Islander culture, and the Philippines is no exception either. Fortunately for travelers, this hospitality is extended to visitors as well. You'll easily feel at home right on your first visit because everyone is so friendly and warm, especially to non-natives (you bet it's a good thing for you).
Don't be scared or puzzled about people being overly nice to you. It's simply our way of saying you're welcome to stick around and be with us, or better yet, be one of us. You may find yourself quickly charmed when you arrive in the Philippines and everyone is exceedingly polite, addressing you as "sir" or "ma'am."
The hospitable trait of Filipinos is something we are taught from our parents. They raised their children to always be good-natured, courteous, dignified, and helpful to one another. Filipinos never to turn their back on family or friends who need support in times of trouble.
2. English is no sweat
We speak English!  You've probably heard that the Philippines is the one of the largest English speaking nation in the whole of Asia, and that's definitely true. This means when you live in the Philippines you will have no problem conversing with locals and forming deep friendships and relationships. 
History-wise, the public educational system was introduced in the Philippines during the American colonial period (1898-1946), so it's no wonder that Filipinos from that generation were trained to use English in school. Up until today, English remains to be a largely used language by about 50% to 75% of the Philippine population.
It then goes without saying that you will not find it too difficult at all to communicate with coworkers, neighbors, hotel staff, store clerks, parking attendants, taxi drivers, or random people you ask for directions on the streets.
3. There's a whole lot of "bright, sunshiny day"
The Philippines is a tropical country that experiences both dry and wet seasons. For lovers of outdoor fun, the dry season, usually from November to April, is the best time to explore the so-called paradise islands of Palawan, Boracay, Bohol, Cebu, and countless others, many of which boast of world-class resorts.
There are also a number of equally enchanting beaches very accessible from Manila if you're looking for a quick, relaxing getaway on a typical weekend.
But, if you're looking to escape the heat, and breathe cool, mountain-fresh air, you can take a road trip to Baguio City, which is the summer capital of the Philippines. Meanwhile, if you find yourself stuck in the metropolis, but the humidity or summer heat becomes too unbearable, you can easily escape on the weekends to make trips to beaches or mountains not foo far afield.
Whatever your choice of adventure is, the Philippines is a country that will inspire you to spend more time outdoors (science says it's good for you!) and maintain a healthy work-life balance.
4. Cost of living in the Philippines
While the cost of living in the Philippines is much, much lower than developed countries, it's also possible to live large on a reasonably comfortable budget! Fort Bonifacio, a district of Metro Manila, provides the same quality of lifestyle as Singapore for a third of the cost.
Depending on your needs and taste, your lifestyle can range from ridiculously cheap to rather luxurious. If you've got an adventurous and an enterprising spirit like I do, you can find some deals that are quite easy in the pocket. Expats who have stayed in the country for too long know that a few pesos can go a long way.
The Philippines is also an attractive place for an investment – with a young population and a robust economy among the fastest growing in the world – averaging 5.6% GDP growth over the past decade. Rental yields here average 7.5% per year, which is the highest in Asia.
5. Get to here, there – anywhere!
When you live in the Philippines, you'll never have any trouble getting around.
For a new and unique experience, the iconic Philippine jeepney can take you places, literally and figuratively speaking. But, you can easily hail a ride with taxis and buses plying through the roads of Metro Manila and other provinces.
Taxis and buses are dirt cheap – far less than you'd be used to paying in a developed country. 
For short-distance travels in your local area, motorized tricycles provide another means of transport. Express trains, which are limited to Metro Manila, are commonly used by commuters to travel to and from work.
Ride-sharing and ride-hailing services such as Grab and Uber are plentiful here, too.

With that said, traffic in certain parts of Metro Manila can be problem during peak hours. If you avoid rush hour, you will be fine. In many central areas such as Makati and Fort Bonifacio you can reach most places easily enough by walking.
6. Stay connected to the Internet
A big chunk of the Philippine population depends on Wi-Fi and mobile connectivity at work and at home, and Internet service providers can be relied on for post-paid or prepaid subscription. Hence, no matter where you travel or live in the Philippines, you don't have to worry about finding a connection.
Hotels, cafes, restaurants, hospitals, schools, malls, private companies, and select government offices offer free Wi-Fi for their clients and visitors too.
7. Work, work, work. Fun, fun, fun.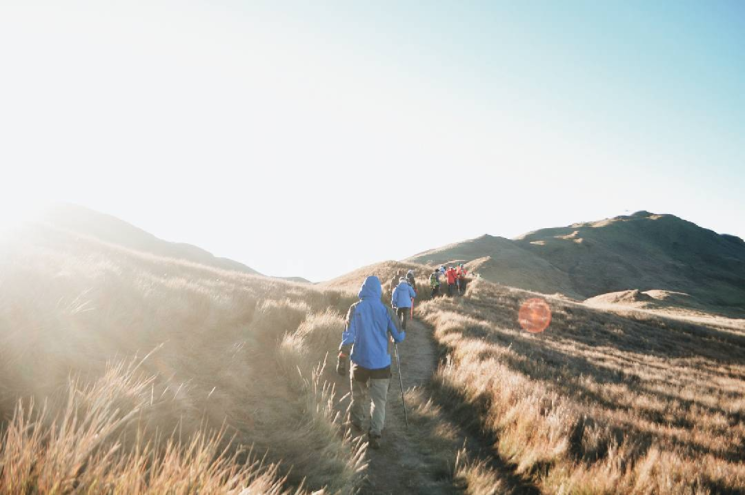 Filipinos are a hardworking sort, which many business owners and employers appreciate. Thus, more and more investors are coming to the Philippines and opening up plenty of job opportunities with industry competitive salaries and benefits for its citizens.
Don't be deceived by the strong work ethic, though. Filipinos are fun-loving individuals too and believe in the work-hard-play-hard way of life.
While I choose to travel during the weekends, others choose to cap their daily grind by dining out or drinking in bars that light up Manila's skyline at night. Whether you're a workaholic or want to let things loose a little bit (or a little overboard, why not), there's surely something in Manila for you.
No doubt about it, the Philippines holds a distinction of being a melting pot of cultures, where the fusion of inter-racial influences and all the special qualities of our people has given way to a culture that is uniquely Filipino. My biggest hope, then, is that you'll be able to witness and experience what my country has to offer as you decide to build your home and your life right here, right now in the Philippines.
What else are you waiting for? Book your ticket today and enjoy your adventure!

Click here to read more about Palawan, an island in the Philippines voted the "best island in the world" by Conde Nast. Happy travels!