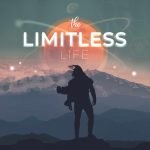 Podcast: Play in new window | Download
Subscribe: RSS
Today we're going to talk a bit about love, a first on this show! Valentine's day passed last month and if you found yourself single – as I have – you'll probably take keen interest in this conversation.
In this interview, I'm joined today by Aline Dahmen from Germany. A nomad for the last four years, she's on a mission to help nomads find love through Nomad Soulmates, an application for long-term travelers. She started out as a virtual assistant working remotely for $25 an hour, in the beginning working for exactly one hour per week, and has come a long way in her journey, launching her first Indiegogo campaign to help nomads find their soulmate. 
Does a lifestyle of endless dream chasing, goal setting, and pursuing the next high in some exotic place come at a cost?
There's a tiny voice in our heads, a shadow of something missing, that grows over time. It may be something we ignore at first, or overlook… but eventually it catches up to us.
What good is it to rack up all these quirky travel memories with no one to share it with?  Watch the sun go down in Uluwatu without an extra set of eyes at your side? Fly in a hot air balloon above Bagan alone? It doesn't add up. Clearly life is better when shared with someone meaningful.
Speaking from personal experience, I have failed at romance enough times to fuel my own soap opera. Travel exacerbates this. I've packed up and settled down, gone all-in for love, only to watch it vanish through my fingers. I've gone and done it all over again. Lots of hard lessons.
Although being a nomad promises a life of adventure, fun, and friendships, this very unconventional lifestyle seemed to be holding people back from basic needs that we all have, such as love, belonging, and fulfilling relationships. 
At some point, reality hits like a ton of bricks. It's not as rosy and straightforward as we'd thought. We experience encounters with loneliness, heartbreak, missed chances – and it's a tough freakin pill to swallow. To put it frankly, trying to find love as a digital nomad can suck!
This podcast interview is centered around this discussion. We talk about:
Why finding love as a nomad is so hard
Ways nomads can find the kind of partner who really complements them
Why the very things that make up the nomad DNA also holds them back
How to manage finances as a digital nomad couple – who pays, when?
Aline's business model and how she built her community first, then launched her product
And much more!
Hope you enjoyed this interview, please let us know your thoughts by leaving a comment! And if you like our show – become a friend. Write us a review on iTunes, each one counts!