By Nini Ong, Kluang, Malaysia
This was the second long trip I've made traveling, living, and working in a country that I had previously known nothing about (the first being the United States).
My plan, if I had one, consisted of little more than finding a job and saving up some money to travel.
Click on any image to enlarge.
New Zealand is a very beautiful country with many world class landscape features in both the North and South Island. In my opinion, the best way to truly explore and experience New Zealand is to procure a working holiday visa which allows for longer stay and alleviates money concerns.
Once you arrive in New Zealand, you will find it hard to leave and you will want to pin yourself down in every turn!
Horticultural related work is the most common job for backpackers in New Zealand. I got my first job in a lily bulb pack house in the winter and picking tomatoes in the summer.
Apart from experiencing a different kind of work, you make friends with other international travelers at the same time, sharing travel experiences, exchanging information, learning about different cultures.
New Zealand is an ideal destination for the outdoor traveller, cultural explorer and adventure lover. Here are a few unique things that will open your eyes and that you won't want to miss out on!
Orakei Korako Thermal Area in Rotorua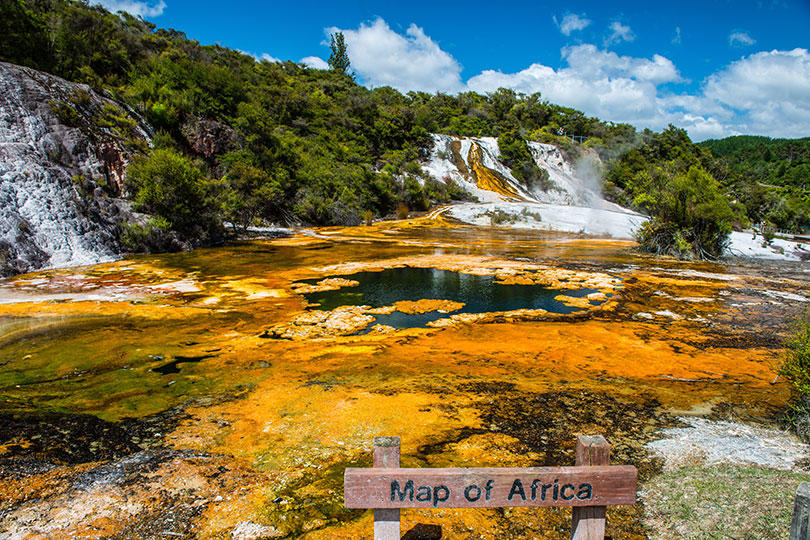 Like other thermal areas in Rotorua, The Hidden Valley is a special place with a series of world-reknowned fault-stepped sinter terraces.
Orakei Korako is an extraordinary wilderness experience of a thermal area – you cross the river to the site which looks "alive" with steaming fumaroles. There are three great terraces of coloured deposits, mud pools, small geysers, and the most amazing algae formations.
Glaciers (Franz Josef/Fox Glacier)
The Franz Josef and Fox Glaciers are the easiest access' glaciers in the world. Hike the glacier, step on the ice, and explore the blue ice. The big ice cave and the waterfall are also really cool and a one-of-a-kind experience!
Hike the Tongariro crossing
 New Zealand is a haven for adventure lovers and with its stark and stunning natural geographic features, rightly renowned as one of the best hiking destinations in the world. The spectacular Tongariro crossing is as good as it gets.
Known as one of the best day hiking treks in the world, the track brings you into the huge volcanic valley and incredible lakes. It took about 7 hours and it's totally worth it.
Camping in Queenstown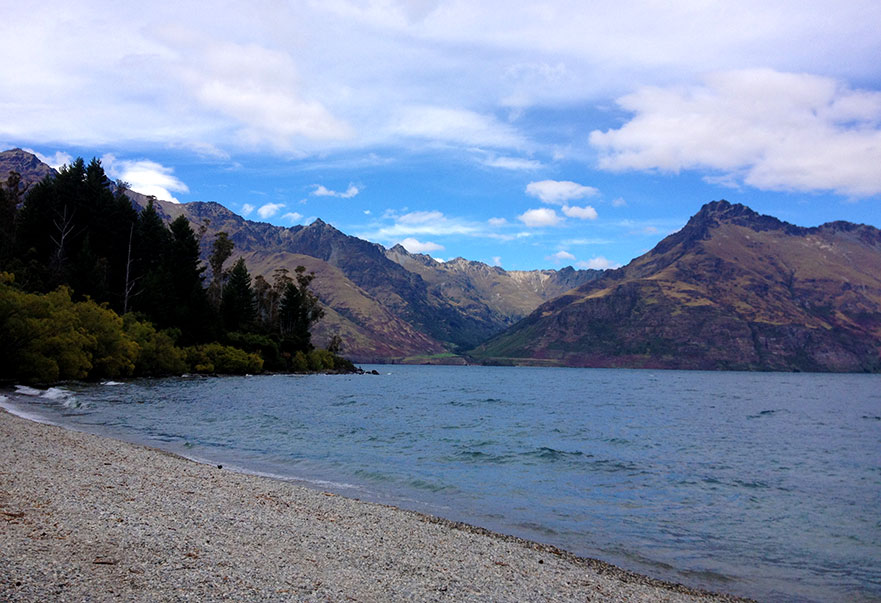 Why not camp at the beautiful lakeside instead of holing up in the hostel? Queenstown Lake Park is one of the best places to camp with a beautiful lake and mountain view.
Purest dark sky in Lake Tekapo
This was a picture I took of the Church of the Good Shepherd at the Southern Apls and the milky-turquoise coloured lake. It was relaxing to sleep beneath the glittering stars of the night sky.
Bungy-jumping, skydiving, swimming with dolphins, Moari village cultural tours, whitewater and blackwater rafting are also some popular activities to partake in New Zealand. There are also many well-maintained walking tracks to some of the world's most spectacular landscapes. Here are some pictures for you.
What I've learnt from my travels

I met many people during this journey. Backpackers adapted to low cost budget travel are accustomed to meet with locals and travellers, experience and explore new things, and maintain a positive attitude in the face of challenges. The twin capabilities of adaptability and flexibility are important assets for a traveler to fully enjoy their journey. Western and European travelers tend to be more outgoing compared to Asian travelers and often fare better.
Before you travel, you should formulate an idea of what you want and what you can do in order to have a pleasant trip. Don't ever blindly follow a guidebook or itinerary from others, instead create your own adventure.
During this trip I met Sunny, who is a landscape photographer from Taiwan. We traveled together in New Zealand by car, the easiest way to get around.
Also, hitchhiking is pretty safe and another option to travel here. We picked up hitchhikers on our way. From what they told us, the waiting time to hitch a lift tends to be about 10-30 minutes. We tried our hand at hitching once after we sold the car, it took us only 15 minutes and the friendly Kiwi who picked us up brought us to his hazelnut orchard and introduced us to his family. It led to a special experience!
After these last few years of travelling the world, I've learnt a lot about my fears and have acquired memories that will last forever. I very much prefer the life of a traveler to the conventional life back home in Malaysia. And I love the confident feeling that comes from real-world experience and knowing that I can take care of my own life.
When we encounter problems, we have to face them and solve them. Every journey I undertake makes me become stronger mentally and physically. Some people said I could have a bright future as a masters degree holder with the skills I've learned but I surely come to realize that money isn't life.
Some have said that I am lucky to have the chance to travel but I truly understand that this is not about luck, this is about attitude. If you know what you really want, give yourself faith to realize it.