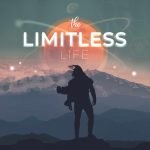 Podcast: Play in new window | Download
Subscribe: RSS
If you love travel and pursuing your passions, you'll love this episode!
Back in 2016, Celinne Da Costa took a huge leap of faith: she left her unfulfilling corporate life in New York City behind to design the life she wanted from scratch. Growing up as an Italian-Brazilian in the United States, she never subscribed to the idea of the American Dream. Instead she yearned for a lifestyle that allowed her to travel, write, and share meaningful experiences with others.
Packing her carry-on, she got on a one-way plane to Europe, and spent close to a year putting her fate into the hands of people–mostly strangers–around the world, and had an astonishing +70 hosts in +20 countries across five continents. Her accommodations have ranged from a tiny hut in a small rural Nepalese village to a penthouse in the heart of Kuala Lumpur, Malaysia.
Her hunger for meeting and befriending locals wherever she goes have taken her on all sorts of adventures, including: meeting locals at a Myanmar monastery who showed her a secret cave where a monk has been meditating for 40 years, meeting a Tasmanian man at a meditation retreat in Nepal for 30 minutes and visiting him in Tasmania six months later, jumping on the back of a stranger's motorcycle in Indonesia and spending the afternoon learning about the ancient art of Javanese puppet-making.
Her biggest adventure of all, however, has been rediscovering what it truly means to be human. She shares this in her book "The Art of Being Human."
During the podcast, Celinne shares her story pursuing the typical "American Dream." Like many of us, she became disillusioned, realizing that she the dream being sold to her was simply buying a product, and that she needed to look inside herself for true happiness. We talk about how we have worked to create our identities, and the trappings of the ego.
Celinne shared some remarkable insights about her daily rituals, and how she lives by pursuing three things that set her soul on fire each and every day. She also shared some things which are new to me, such as the "Tibetan rites" that she follows for her wellness, and how she creates a powerful mindset to help her win at work.