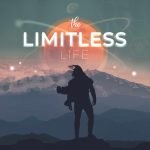 Podcast: Play in new window | Download
Subscribe: RSS
Welcome to Episode #52 of the OpenWorld Podcast! In this interview I'm joined by Dan Norris, the two time bestselling author of "The 7 Day Startup" and "Content Machine" and founder of WP Curve, which recently posted revenues of $74,000 / month, after just two years in existence.
Dan and his businesses have been featured in Forbes, Inc, Mashable, and others. Dan was voted Australia's top small business blogger by Australia's largest business magazine, Smarter Business Ideas.
…But that only tells part of the story. Before launching WP Curve, he founded called Informly which was generating less than $500 per month – while he was losing $2,000 per month.
He was ready to throw in the towel, and crawl back to Corporate Australia, thinking "maybe entrepreneurship isn't right for me." On top of that, he had a wife and children to support.
He came up with the idea for WP Curve on a Saturday, launched it by Tuesday, and immediately began enlisting clients within the first week. And the rest is history.
Dan has gotten where he is from a whole of lot of hard work and hustle, as well as a keen sense of business acumen developed over nearly a decade of experience and experimentation.
Dan dropped a lot of knowledge bombs during the interview, such as:
How to validate and sell ideas quickly
What it means to create a business that's new and unique
The premise that "all businesses grow through conversations" – what that means and how to cultivate it
A simple equation to price your product
The paradox underlying Dan's second unsuccessful business – and his third, successful one, and the lesson learned
Content marketing strategies and hacks
And a lot more!
Become a friend of the show, please share this episode and leave us a review on iTunes! Each one helps so we can continue the show and bring you more great interviews and guests.