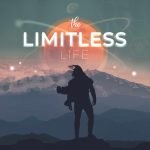 Podcast: Play in new window | Download
Subscribe: RSS
Welcome to another episode of the OpenWorld podcast! in this episode Sorin Constantin, an entrepreneur coach and prolific Udemy course creator, joins us for the call.
Sorin is a location independent entrepreneur from Romania who has been an online entrepreneur since 2011.

 He also helps teach people how to create viable online business models, generate traffic for their products, and live the location independent lifestyle.
Recently he has created no less than seventeen courses on Udemy, including the Entrepreneurship 2.0 – The Elite Online Business Blueprint (which is how I found him). The promise of the course is that it will teach how to set the foundation for time, money, and location freedom: the goal that so many of us are after.
During the interview, Sorin provides a simple blueprint to successfully create your first online course and monetizing what you already know. He's created all of his courses in just a year and a half, and is earning multiple four figures per month in passive income (which will reach five this year).
During the chat we discuss how easy it can be to set up your courses (he's created all seventeen of his within one year), and various online marketing strategies. Listen to this interview and be inspired to start working on your course today and start your own path to freedom!
Also, if you're looking to take your education further, Sorin graciously has offered Udemy discount codes for several of his courses for more than 80% off each one 🙂 You can also try any course with no risk – Udemy offers a refund for up to 30 days.
Below are the discounted Udemy links:
Entrepreneurship 2.0 – The Elite Online Business Blueprint
Online Traffic Domination – The 9 Steps Success Blueprint
Email Marketing Basics: A Step-by-Step Beginner's Guide
Viral Marketing Blueprint- The 8 Steps Online Business 
Note: if you sign up for any of these courses I will get credit, which will help support the podcast 🙂 Thanks for listening, stay tuned for the next action-packed episode!