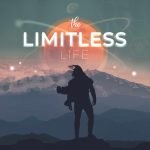 Podcast: Play in new window | Download
Subscribe: RSS
Hello and thank you for listening to another fun episode of the OpenWorld podcast.
Today I'm joined by an interesting young man. He's a fan of the podcast who reached out about a month ago. He felt like his life was completely uninteresting and felt uninspired. He had no interesting stories to tell, and he felt depressed by the conventional life path, so he made the decision to commit to a life of full-time traveling and working around the globe.
His name is Jellis Vaes, a 23 year old Belgian guy who, instead of going to university, created a traveling career for himself over the last five years.
He's journeyed the length and breadth of the globe, which not only shaped him into the person he is today, but was also the inspiration for the career he would take. He's been able to turn traveling into a career as a professional writer and photographer, and traveling he says was his education.
His friends never thought he'd go through with it, or that it wouldn't work out, but he's proved the doubters wrong.
He's traveled to over 30 countries and now works with companies around the world, taking photos to advertise and promote their businesses. Basically living the dream.
He blogs at innerpicturestories.com, an educational website that combines travel and wisdom – two subjects he was horribly disconnected from in his teenage years, only to rediscover and reconnect during his time traveling solo around the world.
During the interview, Jellis shares his "tricks of the trade" and how he's been able to finance his lifestyle, lessons learned, and opportunities. Very insightful interview for anyone looking to make the jump to a nomadic lifestyle but needing extra reassurance or confidence that it can work.
If you like this interview be sure to check out our previous episode with Johnny Ward and Billy and Akaisha Kaderli for more goodness!