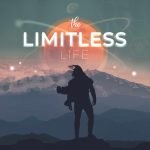 Podcast: Play in new window | Download
Subscribe: RSS
October is self-publishing month here. In honor of my 30th birthday, I'm giving away free copies of all five of my books on Amazon, one after the other. To be notified of the dates of the free releases, as well as to receive other free giveaways first, simply enter your e-mail and subscribe in the box at the bottom of this post where it says "Join the Ultimate Lifestyle Design Community."
Also, we've recently published some really juicy content on the blog to whet your appetite, such as this interview with self-published author Patrick King, who is making $14,000+ per month publishing on Amazon, and this one with 16 year-old author Mark Messick. We've also compiled a great list of resources to submit your book to during its launch to dominate Amazon.
I've also published a book on Amazon for a very low price, called "Hack Email" which lays out all of the best marketing outreach techniques (that you can do yourself) that I learned from promoting my first book to best-seller.
Now then, on to the podcast. In this episode, we're changing the tables around a bit and I'm the one being interviewed. This is a chat I recently had with Shawn Manaher of The Author Hangout.
I really enjoyed this conversation with Shawn and being able to talk about book writing and how to publish, promote, and market a best-seller. In the interview we talk about everything from writing productivity to challenges that I overcame as an aspiring author, to "hacks" to design a professional cover and top the charts immediately after your launch.
A great episode to listen if you ever want to publish your own best-selling book, or are just curious about how the process works.
This is your chance to learn from my experiences (and mistakes) when you listen to this episode.