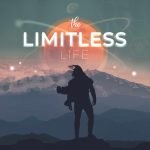 Podcast: Play in new window | Download
Subscribe: RSS
In this exciting episode we're joined by Caroline (Caz) Makepeace, the co-owner of Y Travel Blog. Together with her husband, Caz has traveled to over 50 countries and lived in 5. Her blog is getting over 300,000 visitors a month – over 10,000 per day. They have over 4 million followers on Pinterest.
Their travel blog has led to incredible experiences like attending the first travel summit at the White House and the opportunity to speak alongside Kofi Annan at an upcoming travel forum in Turkey.
"We've made it happen with an intense desire," Caz says during the podcast.
It wasn't always clear sailing for this couple. They've encountered hardship and come through the fire and made it through to the other side stronger.
People might look at Caz and Craig's success and say "Well, they must be special, lucky or gifted." But there was actually a time when they were living in the US and lost $500,000 in investments and had to move back in with Craig's parents.
The pair has worked very hard and been driven by a strong WHY to reach their goals of lifestyle freedom through their location independent work. Caz has had to face rejection and failure hundreds of times to get here, but she's never lost a step.
Now, what began with a very basic design on the Genesis theme way back in 2010 is now one of the largest travel blogs in the world.
During our conversation, Caz dropped a bunch of knowledge bombs about the mindset and drive that has propelled their success.
Some of the topics we discuss:
How to minimize and eliminate your fears that hold you back
The "WHY" that propels an individual to stick through the tough times and go on to accomplish great things
How to cultivate an abundance mindset by changing the words you use
How the Makepeace's earn money and a breakdown of their different income streams
How to make the right connections – and establish a working relationship with the right people
How Caz has parlayed her blog into public speaking engagements and other partnerships
The BIG wins that grow a blog from a few hundred visitors a day to 10,000+ per day
A 5-step action plan to create the life of your dreams
Thanks for listening to this interview with Caz Makepeace! Please subscribe and write us a review on iTunes if you have a minute 🙂