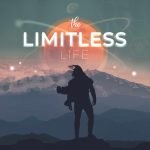 Podcast: Play in new window | Download
Subscribe: RSS
I'm excited for this episode because I'm joined by one of the most inspirational women I know (and I know a lot of people)!
Her name is Megan Jerrard and she is, undoubtedly, one of the most influential travel bloggers on social media. The owner of MappingMegan.com, she's been a nomad for nine years, traveling full time with her husband for the last three years.
Meg and I connected through the Facebook Group, "We Travel We Blog," of which she is a moderator. Each time we talk, I've been wowed by the work ethic she uses to sustain her travel lifestyle and her deep knowledge of social media and marketing. Meg has introduced me to so many innovative online tools and techniques that most everyone else has ever heard of.
Her blog, which started out as a personal hobby, has now published over 900 posts. Within 3 years it's grown from 200 visits per day to 2,000 per day. If you're interested in blogging and social media and using these platforms to sustain a travel lifestyle then look no further, as Meg will show you how.
Enjoy this interview, and see you next week! Please leave a review for the podcast if you enjoy our show.