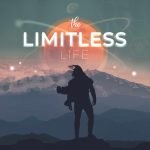 Podcast: Play in new window | Download
Subscribe: RSS
"If you're gonna make it in this world you've got to focus. That's the biggest thing I've learnt."
– Ben Worthington, digital nomad and entrepreneur
In this episode I'm joined by Ben Worthington, a new friend and kindred spirit from the UK who hosts the IELTS podcast. He's also a member of the Dynamite Circle, and we met recently at a DC meetup in Bangkok and became fast friends.
I love Ben's background because he went from moving abroad to Spain to teach English for a few years, then transitioned into private teaching where he was self-employed and making more money (and – he came up with a brilliantly devious way to market himself), and then finally to where he is now where he's leveraged his skills and experiences into a brand and product-oriented business.
So he's evolved from employee to self-employed to entrepreneur in a really sustained and deliberate way, and done very well for himself. I think it's a great model to follow if you're looking for practical advice from someone who's just a few steps ahead in the journey.
Ben and I had a really solid rapport during this conversation, and discussed some pretty profound and deep insights about breaking free from convention, leading a goal-oriented life, why individuals fail (and what failure really means), and how to beat your insecurities to realize true success.
We discuss a variety of weighty topics such as:
Ben's step-by-step journey from employee, to intrapreneur, to consultant, to entrepreneur and digital nomad
The dangers of social pressure to make us conform, think and live small, and how to break free from it
Ben's failed ventures – the #1 reason why they failed – and how it's made him who he is today
A hilarious marketing experiment, and tips to optimize paid advertisements to establish your coaching or consulting business
How to cultivate an unstoppable mindset for success
How to become hater and critic-proof (and why it's really about them)
Fear-setting and future pacing to make significant changes in your life
A simple strategy to create the best product in any market
How to build up your platform online – and what to expect along the way
How to overcome your own inner resistance to do what you need to do
How to automate social media marketing
And a whole lot more!
Enjoy this excellent interview with Ben Worthington! If you love our podcast, please consider writing a review on iTunes, it introduces new people to the show and encourages us to continue 🙂