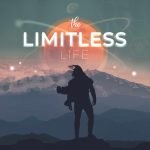 Podcast: Play in new window | Download
Subscribe: RSS
In this episode of the podcast I was invited on to the "Brand New You Show" where I was interviewed by the host, Ryan Rhoten.
Ryan did an excellent job of preparing for the interview, picking apart my first (and heftiest) book, "Buy Your Own Island," which led us in to a deep and rich conversation about the location-independent lifestyle.
This interview is well worth your time! Some of the things we discuss:
How I've systemized book production and launches (learnt by launching four books the wrong way)
The moment I broke the chain of location-independence and overwork – and made my lifestyle dreams possible
Alibi-itis, leaning beyond your edge, and building the right reference experiences
How to write to your avatar – and why it's important
Defining goals and busting through obstacles
The importance of changing your environment – and who you surround yourself with – for massive personal change
How I created my first mastermind, and how it led me to new heights
A simple exercise to re-wire your mind from "can't" to "can"
Stoicism and perceptive filtering
Using the skills, knowledge, and experiences you have to build a brand and freelance business
How to hack Upwork by creating massive perceived value, and juicing up your profile with reviews and brand studies
How to handle client objections to close more deals and other important sales tactics
Plus more goodies!
Enjoy this episode with Ryan! P.S. we are switching to a bi-weekly publishing schedule over the next few months with new episodes every Sunday and Wednesday (ish – providing I have strong Wi-Fi). Thanks always for your support! Please subscribe and leave us a review if you like this podcast.