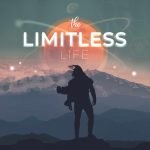 Podcast: Play in new window | Download
Subscribe: RSS
In this episode I'm joined by Melinda Chen, founder of Women Making Big Sales. She's created a location-independent lifestyle where she travels and works from coffee shops – interacting with huge companies and earning seven figures – while supporting two children.
She's here to share valuable insight for the one thing holds most self-employed people back from making the money they really want: Sales!
Melinda has been selling to big companies around the world for the past seven years and earned eight figures as a location-independent entrepreneur. She's made over 5,000 cold calls, and studied under some of the most seasoned sales professionals.
In this interview shares her best secrets and strategies. We discuss the fine intricacies of sales conversations and how to close the big deals that can secure your financial future over the long-term.
Why people fear going after big clients
How to discover a potential client's "bleeding neck pain" and create proposals that cannot be refused
How to create the "Wow" factor that gets clients lining up to work with you
Increasing lead to conversion ratio
How to manage follow up contacts to prevent leads from disappearing
Charging more for your services
Plus more!
Melinda holds nothing back and gives some great strategies to help you increase your confidence and go after big deals for your business.