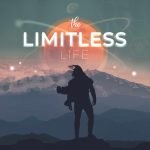 Podcast: Play in new window | Download
Subscribe: RSS
Want to learn how to travel more, work from anywhere, and live your dream lifestyle?
Today I'm joined by Travis Sherry, who interviews globe-trotting location-independent entrepreneurs to find out exactly how they do it. Travis is the host of the Extra Pack of Peanuts podcast and an avid travel hacker and lifestyle entrepreneur who is living the digital nomad dream.
Travis, along with his girlfriend Heather, have discovered ways to travel the world for next to nothing. They've scored $5 plane tickets, and gotten free stays in amazing homes around the world.
Together they've scuba dived the Great Barrier Reef, ridden camels through the deserts of India, marveled at the wonder of Angkor Wat, sipped wine in Tuscany, drank beer in Prague, and even eaten a cricket in Thailand.
Even better, Travis is doing something even more important and meaningful with his podcast, where he's interviewed some of the top names in travel to learn their tricks and get a real taste of what the world and true travel is really like.
Ironically, Travis had a difficult journey getting to this point. Ever since he was a kid, he hated to get on airplanes… and travel left a bad taste in his mouth.
Later, as an adult, Travis encountered a number of difficult challenges trying to set up an online business and there were several low points… such as having his income shut off over night, and having to move back in with his parents (as a 30 year-old man).
Despite the challenges, Travis persisted and came out better for the experience. Although Travis is considered a "travel hacking" expert we really dove in and talked about entrepreneurship and digital nomadism primarily during this interview.
Travis shared some really on-point insights about mistakes he's made as an entrepreneur, how he overcame the hurdle of not earning much money at first, how he's built up his blog and podcast platform, and how he creates profitable products to sell online (and earn a nice income).
This was an awesome conversation with a guy who is really dialed in, enjoy #59 of the OpenWorld podcast! And if you love our show please hop over to iTunes and write a review for the show 🙂 I will be immensely grateful for the support.