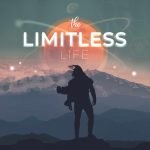 Podcast: Play in new window | Download
Subscribe: RSS
In this episode of the OpenWorld podcast I have the pleasure of hosting the "creative warrior" and "uncommon entrepreneur" Jeffrey Shaw.
He is host of the popular business podcast, Creative Warriors, which teaches brave entrepreneurs how to earn a prosper making their art and giving their gifts. He says we live in a period which he calls "The New Renaissance," where creative individuals have unlimited power to transform the world.
Classically unemployable, but undeniably gifted, Jeffrey has created a thriving photography business for more than three decades. By turning conventional business wisdom upside down, Jeff became the go-to family photographer for America's most affluent, invited to travel to some of the most beautiful destinations around the world.
He's a model and an inspiration for those of us burning to create a prosperous living for ourselves through our art, and I am very excited to be able to interview him.
Jeffrey didn't disappoint. His passion, energy, and vibrancy is infectious. He also shared a number of deep and insightful gems during our discussion.
Identifying the "gaps" between where we are and where we want to be
How the mindset of creative individuals stops them from earning the money they deserve – and how to correct it
What affluent people do differently
"Self discovery " made simple – identify your true strengths and unleash them
Lead generation strategies, prospecting, and managing clients
Marketing strategy and "alignment" – aligning to your ideal client
Plus much more.
Enjoy this excellent interview with Jeffrey Shaw! To get Jeff's 7-day, 7-lesson mini eCourse – Week of the Warrior – for free, click here.