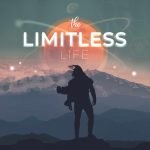 Podcast: Play in new window | Download
Subscribe: RSS
In this episode, I'm joined by David Hindin, he's a doctor by day, by night a freelance writer who picks up gigs via Fiverr, and a closet tech enthusiast.
He's also created a digital magazine called "Invented Magazine," which is designed for new entrepreneurs seeking to become tech founders, which he's successfully crowdfunded on Kickstarter, raising more than $7,000. He's also been invited to speak at a forthcoming TEDx talk.
He's an individual who wears many hats and is extremely passionate about entrepreneurship.
David has a stable job as a practicing physician, but felt as though as he wasn't being properly challenged. Unlike many doctors, who tune out during their free time through a date with Netflix, David has instead quietly racked up a list of entrepreneurial achievements. So I invited him to join us today to share his formula for success.
There were a bunch of great nuggest on this call, such as:
The philosophy that seperates top performers from the mediocre majority
How to become a top-ranked seller on Fiverr (David clear $10,000+ his first year as a side hustle in his spare time)
How to avoid the "race to the bottom" and "play in a different sand box"
The power of platforms – and how to leverage them
How David successfully launched his idea on Kickstarter
How he grew his Instagram account from zero to 15,000+ in five months (and then monetized it)
David's new project, Invented Magazine
And a whole lot more!
The more I learned about David's story, the more I fascinated I became… and he has a lot of insights to offer to other entrepreneurs. Enjoy this episode! Please subscribe to the podcast and leave us a review if you haven't already.