This is a guest post by my long-time friend Daniel Benner, whom I met several years ago in Cambodia.
Midway during a bus trip from Thailand to Siem Reap I listened as a chorus of Australian girls started to giggle hysterically behind me. I turned to see what was going on, and that's when I met him, at the center of the commotion. 
As we sat together atop the ruins waiting for the sun to set over the ancient Khmer capital, Daniel told me how he ended up here. Originally from Washington, he was on a month-long holiday from his job teaching English in Bhusan, Korea. After graduating university, he left behind bleak job prospects in the recession-prone US to establish a new life in South Korea and had no plans to leave.
In addition to teaching English in South Korea, Daniel has also taught in Mexico. Thanks to his work teaching English abroad, he's been able to pay off his student loan debts, stash some money away in the bank, and spend a good chunk of time traveling and living abroad.
The demand for English teachers is huge and growing and as I've said before, it's a great, stable way to start to break free of the routine at home and see the world. It also provides a great opportunity to start your entrepreneurial path with a comfortable nest egg. Gabby Wallace taught English in Japan and turned her lectures into videos, and ultimately a six-figure business (and growing fast). Tommy Joiner taught English in South Korea, started a freelancing business, and recently published a book on Amazon about teaching in East Asia.
Real talk: making huge, important, meaningful, lasting changes in our lives isn't easy. Stumbling and falling along the way comes with the territory. But starting on a new path with a set of training wheels in place – to steady your course – is immensely valuable, and teaching English abroad is a proven way to start.
Now that I've got your interest, I'll let Daniel take over to tell you more about what you need to know. So without further ado…

Enter Daniel
"More people learn English as a foreign language than any other language. That's where the money comes in. There are businesses for making English tests, administering tests, making books for the tests, selling books for the tests, and then out sourcing all this crap to a recruiting firm."

English. 
The language, not the people.  It's a thing, and it's out there.  The spawn of a little island nation that metastasized into the Frankenstein creature that it is today, it is spoken as a first language by over 400 million people, and is used as a second language by anywhere between 400 million to one billion people (depending on how you define proficiency).
It's the official language of a quarter of the world's countries, and according to the British Council, "is the world's most widely used language in newspaper publishing, book publishing, international telecommunications, scientific publishing, international trade, mass entertainment, and diplomacy." 
So many people use this leviathan of communication that you'll have an organization like ASEAN (Association of South East Asian Nations) use only English as the official language of the organization, even though the vast majority of the countries in the organization  (Thailand, Cambodia, Vietnam, etc) do not speak it as a first language.   So yea, a lot of people use English. 
Not only that, but it's business.  And business is good.
A whole industry revolves around the learning and teaching of this language.  More people learn English as a foreign language than any other language.  That's where the money comes in.  There are businesses for making English tests, administering tests, making books for the tests, selling books for the tests, and then out sourcing all this crap to a recruiting firm.  But I digress. 
There are jobs out there for teaching this splendid monument to globalization.  People want to learn this language, and they don't always want their neighbor to teach it to them; what I mean is, they may want YOU to teach it. 
I've taught English for three years in Korea (the good one not the bad one) and about six months in Mexico.  I also have a Masters degree in TESOL, which means I know the linguistic things.  Of course, across the mighty expanse of the interwebs, you can undoubtedly find others that have far more experience teaching in other countries than I do, and even more from people who claim they do.
That being said, I spend a considerable amount of my free time researching the job markets of other countries, from checking out the recruiters, getting feedback from other teachers via forums and private messaging, to just knowing a lot of friends who have taught English in many other countries besides the ones I've taught in personally. 
So take it all with a grain of salt, as this is just my two cents. 
First – let me ask you… are you:
A relatively recent college graduate with a liberal arts degree that has no market value and a shitload of student loan debt?

A corporate robot that works 9-5 and sits in horrible traffic on a daily basis that suffers bouts of depression because of the tedious monotony of life's routine makes you question existence and your purpose in it? 

Just freshly out of filing bankruptcy?
If you answered yes to any of these, than teaching English somewhere on the planet might be for you!  Often times, all you need is:
Be a "native" speaker of English (English is your first language, or at least it sounds like it is),

Own a passport from a developed, English speaking country (think bald eagles and fireworks, but yea Canada too),

Possess a bachelor's degree (for jobs in Asia and the Middle East anyways)
That said, the current climate for teaching English abroad has actually become quite a bit more competitive than it was in the past.  The world recession has left many young people coming out of university in the developed world with dire career prospects, and many have flocked overseas to try their hands at teaching English abroad.  This has had the unintended consequence of making it more of an employer's market than it was in the past; still, with that being said, there are a tremendous amount of opportunities for those that do their due diligence in researching the better jobs to be had abroad.
It's worth being said that the market is quite global as well: from Asia, Europe, Latin America, and the Middle East are the principle teaching destinations, with varying degrees of accessibility and cost benefit rewards.  I'll go into that in a second, but first lets talk qualifications.
This leads us to the world of TEFL/TESOL/TESL/ESL/EFL, otherwise known as teaching English in other countries (you're going to have to look up those acronyms on your own time, but trust me, they are essentially the same.)  It's a thing, and you can do it.
BA/BS degree: While not as necessary as it was in the past, a Bachelor's degree is becoming more and more of a requirement by immigration authorities across the world, particularly in Asia and the Middle East.  While it is possible to find work in some countries without a BA (for instance, if you have a TEFL certificate and an Associates Degree, you can technically get a job in Taiwan, although its far more competitive there these days).  Most immigration departments of certain countries don't make a distinction as to what kind of degree you have, so long as you have one.  However, some employers (and even immigration authorities of some countries, like Indonesia) respect a degree in English Writing or Literature more than any other generic BA/BS.
TEFL/TESOL/TESL Certificates: These are generic certificates that are typically done in person and in language institutes around the world.  There is no international accreditation body for these certificates, but the unspoken law of the land in TEFL is that they are at least a month long course, with 100+ classroom hours, and over 6 hours of observed teaching.  The course I took in Guadalajara, Mexico, was 140+ classroom hours, with 10 hours of observed teaching.  It also had a stamp on it from the ministry of education, making it well recognized in Mexico.  It also was recognized in South Korea, although you do have to prove that it is a legit TEFL certificate.
Online TEFL/TESOL/TESL Certificates: These are far cheaper alternatives to in-person courses, but they are also far less recognized internationally.  They don't offer any benefits with most employers, so I often suggest people to avoid them entirely.
CELTA certificate: Very similar to other TEFL/TESOL/TESL certificates, I think this is actually a superior qualification, because it is recognized by an international body with a standardized curriculum (Cambridge University and the British Council in the UK).  It has similar costs and duration to other TEFL/TESOL/TESL certificates, but you get more mileage out of it because some employers will regard it, at worst to be the same as a TEFL/TESOL/TESL certificate, but at best will recognize as being superior to those other qualifications.  Plus, it can lead one to an even better qualification, the DELTA.
You might be wondering "wait, do I need to speak the language of the country I'm going to?"  Well, of course it helps, but if you ask a recruiter they'll say "hell no!  sign on up for this school in Gwangju, this job will go quick!"  What I mean is, you actually don't need to know the language of the host country you're teaching most of the time (although you should probably at least learn a survival level so you're not completely helpless doing everyday things). 
The Outlook for English Teaching Opportunities Abroad
Let's break it down by region.
Asia:  Biggest market, most demand, really easy jobs to get provided you have a bachelor's degree in anything, and are a "native" speaker (Many countries in the region place a great importance on being a "native" speaker, or being from a rich, English speaking country).  Pay is pretty solid, and you can pay off student loans in most places.  Popular destinations are Japan, South Korea, China, Taiwan, Vietnam, and Thailand. 
Latin America:  Smaller market, break-even wages.  Very rare to find a job that pays enough to save or pay off debt.  For private language institutes, you usually don't need a bachelor's degree.
Middle East:  Only good if you have high qualifications (MA TESOL + university experience).  A lot of competition for jobs in the UAE and Qatar.  Less for Kuwait and Oman.   Even less for Saudi Arabia.  Some of the highest teaching salaries in the world are in these countries; however, a lot of jobs in these countries are starting to see higher competition (as well as stagnant/falling pay and benefits) as English foundation courses in the UAE are phased out, and low oil prices put pressure on government institutions to cut spending.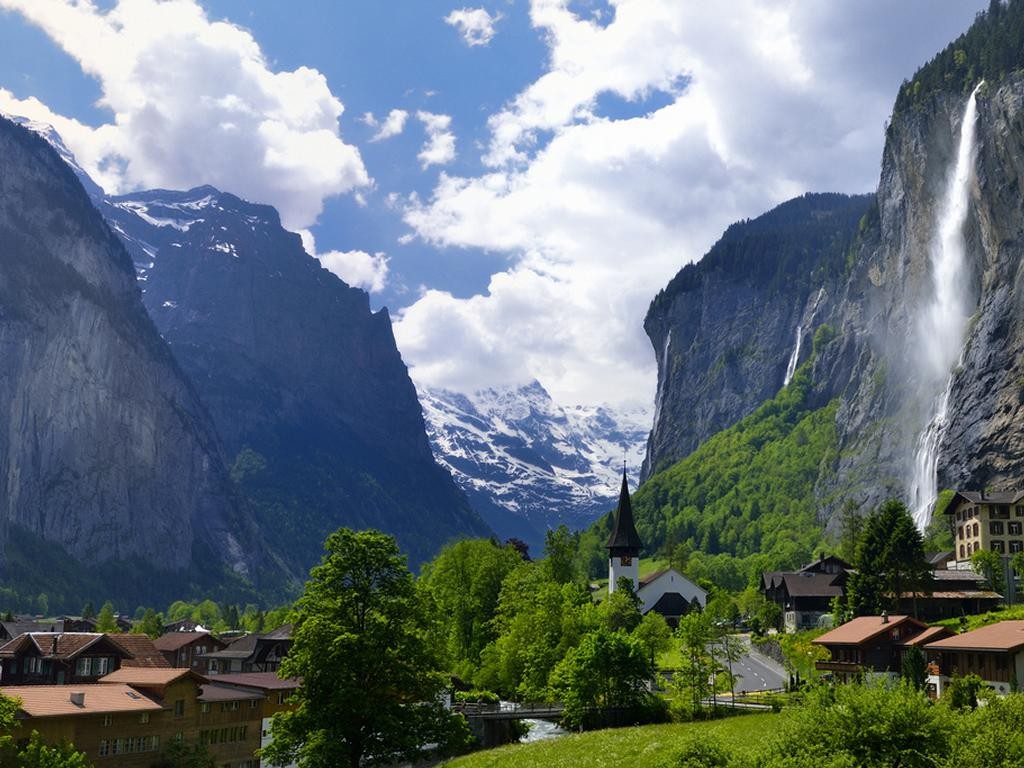 Europe:  If you're not an EU citizen, it's nearly impossible to get a work permit in Western Europe; if you want to work in the EU you have to prove that no one in the EU can do the job but you, which means getting a work permit is nearly impossible. You also can't border hop in and out of EU because the tourist visa will only give you 90 days, and then you have to spend 90 days out before you can return.
There are ways North Americans can get jobs through special programs in Spain and France (you need a high level of French for that one).   Germany also has free-lance visa non-EU folks can get as well.  Eastern Europe, such as Poland and Czech Republic, can sometimes get non-EU folks visas too.  Pay is break-even in most countries. 
Africa:  Besides some pretty low, break-even pay in Morocco, there really isn't much in the way of EFL jobs in Africa, probably because there are quite a few Africans that can teach the language themselves for much less money.  There are still some jobs for the British Council in some countries, as well as Peace Corp opportunities for Americans, but by and large, the continent is pretty scant on EFL opportunities. 
Summary and Next Steps
With any work abroad situation, assess the available opportunities and evaluate them against your criteria.
Also – pay isn't everything. Look at the whole package; benefits, hours, feedback from other teachers. For example, one full time package at a hagwon in Korea might give roughly $2,000USD for 24 hours of work, while another one is offering $2,100 a month + housing for 35 teaching hours a week (keep in mind that probably means you'll have/need 45-50 hours of time at work; 35 hours a week is a really long time to spend with high energy kids).
You may find it better to start with a TEFL to see how you like teaching, and then train for a CELTA if you enjoy it and want to make a serious career out of teaching. For the most part, if you have a university degree of some kind, a TEFL certificate from an English-speaking country, and are well-dressed and well-groomed, you shouldn't have very much trouble finding a teaching job.

Teaching English Resources
CIEE Teach Abroad – A placement organization for US citizens. Include all-inclusive programs to help you get TEFL certified and land job placement opportunities in countries like Chile, South Korea, China, Spain, Thailand, and Vietnam.
Dave's ESL Cafe – The ultimate resource for all things related to teaching English. Includes a variety of TEFL certification options, job board, discussion forums, user-submitted content, FAQs, and much more. Used by both those seeking to teach and those looking to hire teachers.