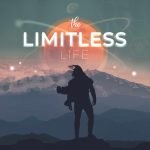 Podcast: Play in new window | Download
Subscribe: RSS
Welcome to another great episode of the OpenWorld podcast!
As a podcast that encourages people to view the entire world as a home base (and potential market), we don't often feature the traditional Silicon Valley type of entrepreneurs and startups. Today's guest is an exception, as someone who grew up in Palo Alto, with companies like Google and LinkedIn in his backyard. It was there he began his journey four years ago… as a part-time valet driver.
In this interview I have the pleasure of welcoming my friend Amar Ghose, whom I met recently in Bangkok. Amar is the founder of Zenmaid, a calendar and scheduling application for maid services. Today, Amar's business is doing well and is very profitable. In this chat we discussed how he was able to "rearrange his stars" and go from an employee earning a pittance to creating his own successful software as a service company with over 200 customers and traveling the world.
In the beginning Amar struggled to find qualified prospects for his niche product – a struggle all too common to new businesses. He kept plugging away, kept testing methods, and eventually discovered how to make very profitable partnerships and the best mediums to promote to scale up to his first ten clients, 50 and then 200.
Amar is a very smart guy, and we had a great discussion with a ton of insights related to marketing and lead generation. We also discuss how he created a successful software as a service business (with a model that can apply to any type of business) by uncovering the market needs, niche selection, entrepreneurship, and travel.
The spark that set Amar on the entrepreneurial path
Methods Amar and I have been using successfully to generate productized service leads using online portals
Simple techniques to build a stronger professional network
How Amar created two years worth of e-mail follow up content – to successfully nurture and convert leads over time
The most effective client-getting lead followup / onboarding process that Amar has used
How to easily craft powerful headlines and offers
Best lead magnets and offers
The #1 asset to focus on for long-term success and freedom
Monetization strategies using value generation, cross-sells and affiliates
Zenmaid's best marketing channel – and actionable takeaways
Marketing on Linkedin, Amar's LinkedIn marketing course.
And much, much more!
Hope you enjoy this awesome interview with Amar! And please do remember to show your love for the show by writing us a review on iTunes!