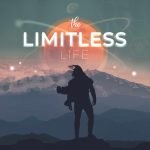 Podcast: Play in new window | Download
Subscribe: RSS
In this interview of the podcast I'm joined by my good friend Pope Bustos. Hailing from Cordoba, Argentina, Pope and I met in the small town of Luang Prabang, our base from which we explored Northern Laos together on bicycle. As an expat based in Bangkok, Pope manages an exporting business and has created a great lifestyle for himself abroad.
Like many of us, Pope started out following the "default path" that he felt he should follow, following in his family's heritage by studying law. And also like many of us, he quickly realized that following someone else's path wasn't for him. Going to court and wearing a suit didn't mesh with his personality, his dream was to go abroad and travel.
He embarked on his first experience as a young man working abroad in the US, and despite only being able to speak ten words in English at first, he loved the experience. Later, when presented with an opportunity to live abroad in Thailand and become an entrepreneur, he immediately jumped on the chance. Since then, he's created a great lifestyle for himself of abundance, friendships, and travel.
"That's the good thing, when you keep trying, trying, trying, experience teaches
you how to grow and you find a way." – Pope Bustos
This discussion provides a unique look into the experience of life as a successful and happy expat operating a business abroad. Some of the topics we discuss during the interview:
• The effects of living abroad and doubling, tripling, and quadrupling life experience through travel
• How traveling accelerates learning
• The gifts of understanding, challenging our values, and empathy
• Cognitive filtering and how your perception shapes your reality
• Stories of unique cultural experiences and culture shock
• Lessons and skills learned from local peoples
• A look inside the expat lifestyle in Thailand
• Three qualities to succeed as an expat entrepreneur
• Highlights of the expat lifestyle
• Why I was miserable when I started out as an entrepreneur – and how travel changed me
• Best advice for anyone looking to make a positive lifestyle change
• The most empowering outlook to break down limitations
• Plus more!
Hope you guys enjoy this latest interview of the podcast! I've worked very hard to keep this podcast going for you guys while on the road searching for strong internet connections and quiet mosquito-free rooms to record. I want to continue providing these free interviews for you guys out there for a long time – so please become a friend of the show by leaving us a review on iTunes.