Hollywood has it's top 30 actors under 30, and Forbes has it's top 30 businesspeople under 30… now it's time to acknowledge the top 30 adventurers in the world under 30 (who are every bit as impressive – perhaps more so) and give them their due.
A common theme amongst many of these young adventurers is that, far from being the modern day equivalents of Gunter Sachs, they have had very tiny budgets with which to travel the world… yet somehow, improbably, they made their dream adventures reality by any means necessary.
Some of these young adventurers are on the extreme side (as you'll see), some are just a bit hard-headed with a hunger to see the entire the world and live out all of their days. Many (if not all) are inspiring others and actively championing causes to improve the world they've come to know and love. All of them possess an intense courage and quiet confidence to take one step out of their comfort zone in to the larger world that awaits.
Lastly, THANK YOU to everyone who sent in their nominations! This list would not have been possible if not for the countless people who chimed in on social media, reddit, or who sent us direct e-mails with their nominees.
While putting this list together was hard work (and is by no means perfect), the hardest part was not being able to include everyone. We could have easily added thirty more adventurers to this list.
But hey – there's always next year, in which time, several of these adventurous souls will be bumped off this "under 30" list to make room for a few fresh faces 😉
So, without further ado, and in alphabetical order, here is the list…
The Top 30 Adventurers in the World
Under 30 – 2015

Anna Kate
Age: 27
Why she's a top adventurer: Anna from The Legendary Adventures of Anna is a vibrant backpacker who has been full-time exploring the globe solo for the last 4.5 years.
When she's not swinging from a cliff in Ecuador or climbing glaciers in Iceland, she's putting her photography skills to good use, sharing vivid shots of her adventures for the rest of us to enjoy.
She loves Couchsurfing, chocolate and would rather be caught being completely outrageous than totally boring. Currently Anna is beaching it in Central America.

Anna Lysakowska
Age: 26
Why she's a top adventurer: This globe-trotting girl from Poland has been traveling the world for over 10 years. She's visited over 65 countries, and speaks 7 different European languages. She's lived and worked all around the globe, swimming with sea turtles in the Galapagos and played with lions in Zimbabwe. There's no limit to what this girl can do. Oh, and she photographs exceptionally well too, with the photogenic looks of a Polish model.

Anna is currently exploring the beauty of Zanzibar followed by hanging out with gorillas in Uganda. Follow her updates at Anna Everywhere.

Brock Groomridge
Age: 27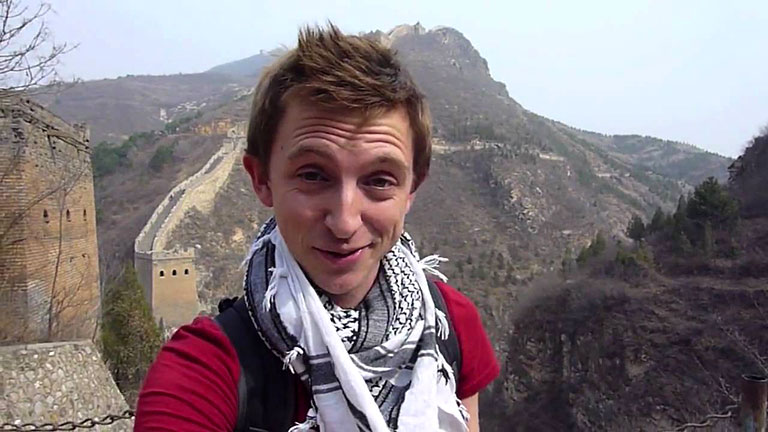 Why he's a top adventurer: Starting in late 2009, Brock set out on a one year, solo backpacking adventure around the world. While exploring 36 countries on 6 continents, he video-blogged the journey and posted the videos on his site Backpack with Brock. He lived with the Masai in Kenya, ate a cobra snake in Vietnam, climbed to Mount Everest Base Camp and was in Madrid, Spain as they won their first ever World Cup. It was without question, an epic trip!
Since that first trip Brock has expanded his travels, taking longer solo trips. He's now had adventures in 73 countries and offers adventure coaching to fund his wanderings.

Cherie King
Age: 26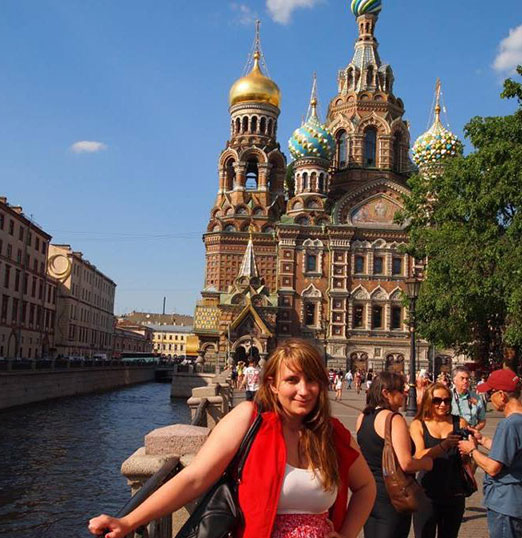 Why she's a top adventurer: Cherie King is a deaf traveler who has been to nearly 30 countries on five continents. Her deafness doesn't stop her from following her travel dreams and she's inspiring others with handicaps to pursue their own dreams and live to the fullest.
On top of that, she's a friendly person spreading good vibes around the globe, and she's managed to turn her deafness to an advantage – for example, she is able to communicate underwater using sign language while scuba diving in Dominica and Mauritius. Plus, she's also been featured in a new iPad Air commercial!


Courtlen Matthew Dimech Beckett
Age: 27
Why he's a top adventurer: Courtlen travels mostly by hitchhiking, and has hitched everything from sports cars, taxis, horse carriages, political convoys, limousines, bicycles, motorcycles, professional football buses, military Humvees, police cars, boats sea turtles, even an airplane.
He's hitchhiked overland across Europe, South America, India, from New York to Panama, and on private yachts across the Pacific, a journey which took him to Vanuatu, the Solomon Islands, New Zealand, Australia, Indonesia, and up through Southeast Asia and China.
Hitchhiking has led him to summit mountains in the Andes, dive remote reefs throughout the Pacific, survive 8-day cyclonic storms 3000km from the nearest spec of land, run away with gypsies, perform in various bands throughout the USA, Nicaragua, New Zealand, and Australia, sneak into music festivals, party with Hollywood stars, sleep on top of Mayan pyramids on December 22 2012, sneak into the Hobbiton for an overnight in the Shire, host radio shows, throw costumed full moon parties and a raves in Central America, and countless other shenanigans.
Courtlen is currently in Bishkek, Kyrgyzstan, sorting out visas for future travels.

Crystal Amethyst Egan
Age: 28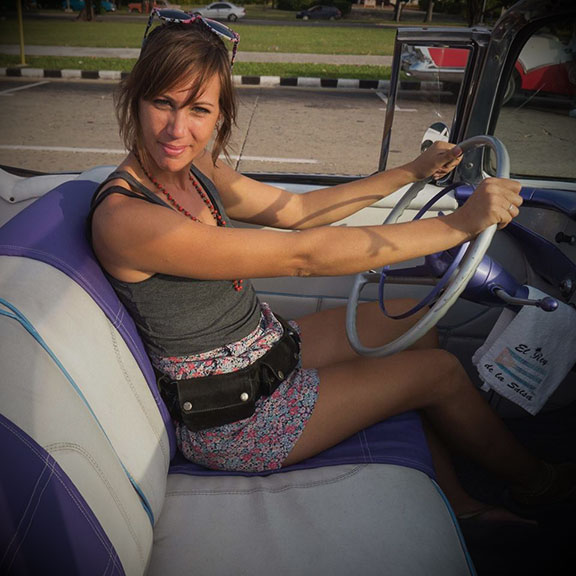 Why she's a top adventurer: Crystal, also known as Castaway with Crystal is a solo female traveller and adventurer.
Born into a traveling gypsy family, travel has been a part of Crystal's life since she was born. Since one year old she was dragged around rural Australia in a camper van.
She's Couchsurfed in India, camped on deserted islands, done headstands on the edges of cliffs, dived in caves, never said no to an invitation to tea and is never afraid to catch a local bus (although she was a little scared one time when a bus in India left her on the side of the road at 4am by herself).
Crystal has gotten into many epic adventures, traveling the world solo and getting in some crazy situations. She's trekked the mountains of Peru, road tripped around Cuba, attempted several times to sneak into Tayrona National Park in Colombia, and even been peed on my an orangutan in Borneo. When she needs to unwind, she enjoys her free time at the onsens of Beppu, Japan.

Danielle Werner
Age: 27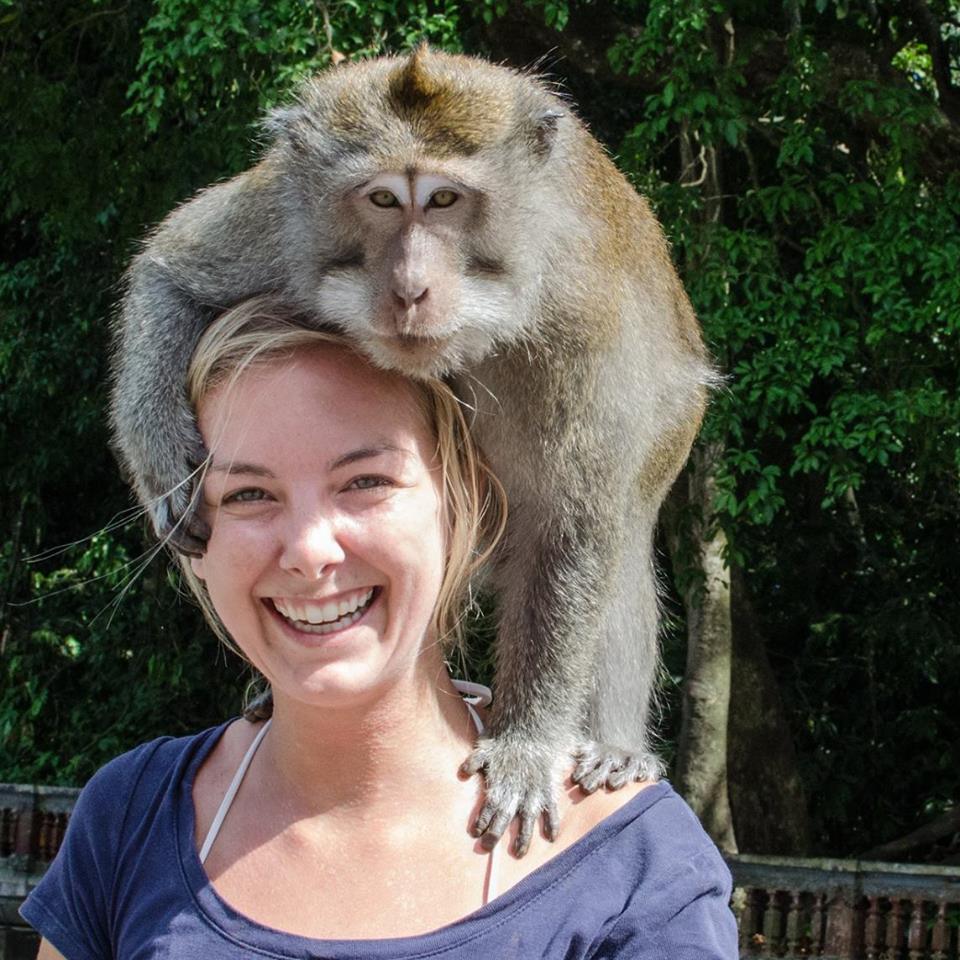 Why she's a top adventurer: Danielle left behind a bad relationship, and was homeless for seven months. Trying to figure out what to next, she made a choice to start writing, photographing new experiences, and to travel (you can find her remarkable collection of photography at LiveWonderful.com).
She simply wanted to do what she wants when she wants and share it with the world, without letting fears of money and time stand in the way.
Traveling wherever the wind took her, she traveled first to Hong Kong and Chiang Mai seeking adventure and yoga, and continued her travels over the last year to Los Angeles, Miami, New York, Milan, Lake Como, Zurich, Munich, Innsbruck, Venice, Portofino, Monaco, Nice, Prague, Paris, Bangkok, Chiang Mai, Kanchanaburi, Krabi town and Railay Beach, Kuala Lumpur, and Bali…
Next up?  Timur, Sumatra, Burneo, Suluwasi, Vietnam, Cambodia and who knows…


Danny Flood
Age: 29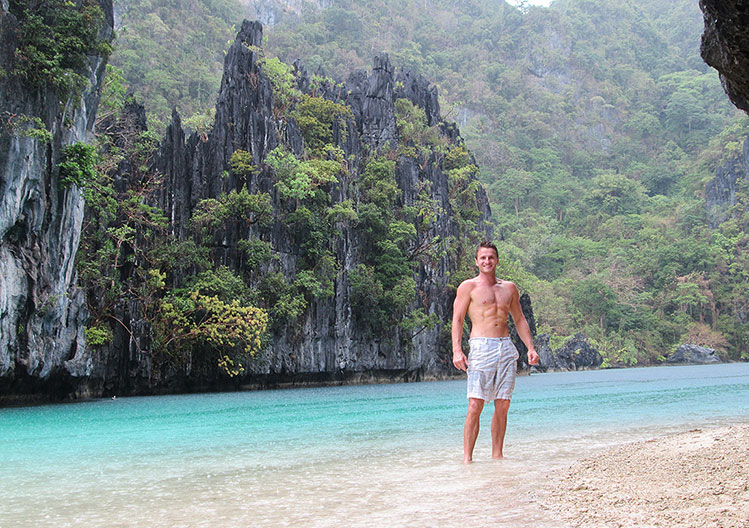 Why he's a top adventurer: OpenWorld's own editor has a strong case for joining the list.
Among other adventures, Danny has sailed solo across the South China Sea, crossed Vietnam on a motorcycle, lived in jungle camps in Borneo and Brazil, rafted down the Amazon, trained as a Muay Thai boxer in Bangkok and a tango dancer in Buenos Aires, ridden horseback across Patagonia, and crossed Mexico on a bicycle. He can converse in five languages and has trained in four types of martial arts. He has hitchhiked across several countries, including Taiwan, Brazil, and Malaysia, where he visited the world's oldest rainforest. He completed a cross-country trip of the US and Canada through ridesharing, a trip where he spent $0 on accommodation.
Danny has had his fair share of mishaps, too. He fell from a cliff's edge near Tonsai Beach, Thailand, and plummeted from a rope bridge in Taman Negara, Malaysia. He's broken cameras, left an iPad on a train in Tokyo, had numerous things stolen: wallet/iPod/iPhone in various locations, and experienced (during several periods) what it's like to live on $5 a day budget. Despite all this, he doesn't spend time looking back or dwelling on the past.
In addition to making this list of "Top 30 Adventurers Under 30," he's also been listed among the "Sexiest Male Travelers Alive 2014" and "Top Ten Travel Bloggers to Follow in 2015." He recently completed his greatest achievement, his best-selling book "Buy Your Own Island" inspiring people around the globe to travel and pursue their dreams in the here and now. He's currently working on publishing a set of how-to books to support future adventures: a cycling trip across China to the "roof of the world" in Tibet, traveling overland to both Poles, and of course to outer space (once it's available).

Dave Brett
Age: 25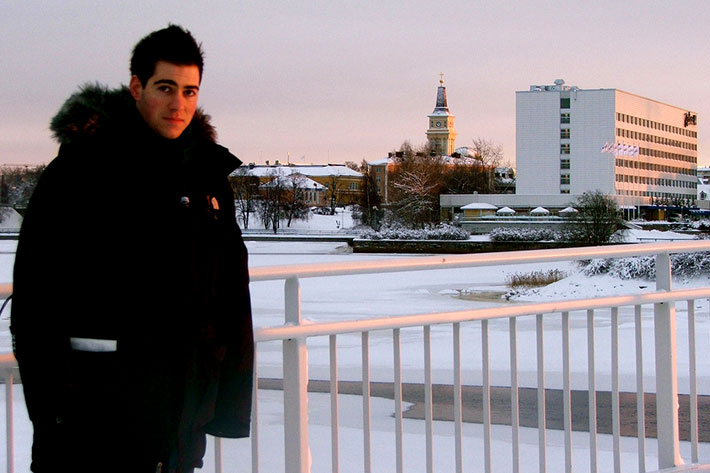 Why he's a top adventurer: Dave began to travel at age 15 and for the past 10 years has studied, worked and travelled around the globe visiting 70+ countries. Dave used all of his childhood savings to run away to Finland and visit friends he met at a summer scout camp. He fell in love with travel and has continued ever since. He's also written ebooks about travel hacking and digital nomadism. Dave doesn't have any typical "escape the rat race" story, he's simply a young adult that wanted to go on an adventure. Ten years later, that adventure continues and there's still much of the world he wants to see.

Drew Binsky
Age: 23
Why he's a top adventurer: Drew is obsessed with creating maximal amounts of fun everywhere around the world he goes. Known as the "The Hungry Partier" Drew has partied in 51 Countries, and visited 47 UNESCO Sites and 44 U.S. States.
He can speak English, Korean, Spanish, and Czech (in order of fluency). After a stint of teaching English in Korea, he is currently on a RTW trip to become SCUBA certified in the Philippines, roam around the Taj Mahal in India, hike to Mt. Everest basecamp in Nepal, and go on a 15+ country Eurotrip in the summer of 2015. He's also known to take handstands in a variety of famous locations around the world.

Elizabeth Carlson
Age: 26

Liz, also known as "The Young Adventuress," got her first taste for traveling when she was 16 years old. Traveling solo some 10 years and 40 something countries later, her wanderlust has only grown and the list of countries she wants to visit becomes longer. She's slept in the streets of Paris, bungee jumped in the Swiss Alps, slept in seven European airports, and speaks 7 languages (3 of which are ancient).
After living in Spain for the past few years and returning home for a stint, Liz quit her job and recently moved to New Zealand.

Iris Veldwijk
Age: 23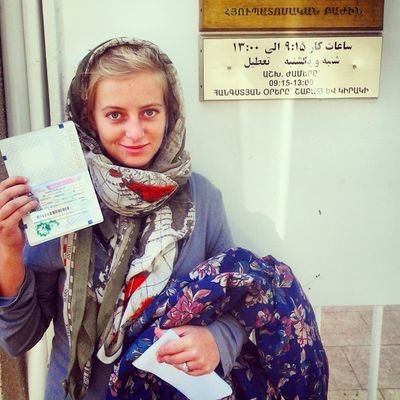 Why she's a top adventurer: Whoever says that hitchhiking is too dangerous for women hasn't met Iris Veldwijk. After recently thumbing her way through Central America, the Caucasus, Turkey and Iran, Iris has traveled to 55 countries so far and shows no signs of slowing down any time soon.
Perhaps most compelling, she chronicles her adventures as they happen – whether thumbing her way somewhere on the road in the middle east or sleeping in an airport – on her website, Mind of a Hitchhiker.

Jay Abdullahi
Age: 26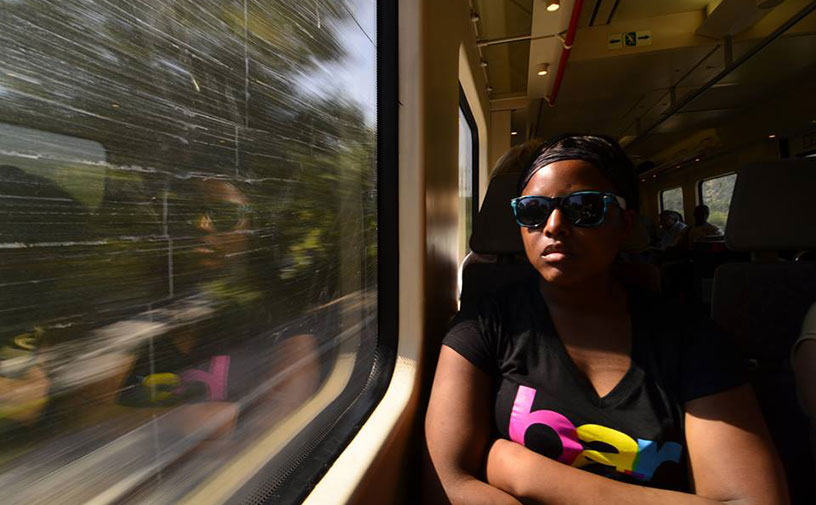 Why she's a top adventurer: Jay bucks the stereotype that you have to be white, wealthy, from a developed country to travel. In fact, this brave globe-trotting girl has carried on her adventures despite a severe physical disability. Born in Nigeria, one of three countries where polio is still endemic, she contracted the virus before her first birthday. Not one to let obstacles slow her down, she moved with her family to London at age 5, which she calls home since.
She is now 26 years old and travels as much as she possibly can while having polio. Her lifestyle is focused around making my trips work for me and doing what she can with a disability. She has traveled around North America and Europe, and is inspiring others with physical disabilities through her journey and blog, Jay on Life.

Jay Alvarrez
Age: ?
Why he's a top adventurer: An enigmatic figure, Jay Alvarrez didn't respond to e-mails for this article and there's no biography of him online. He's under 30, and possibly even be under 20. Here's what we do know: a native of Southern California, Jay regularly posts the most incredible photos and videos of his adventures to YouTube. He spends his days boarding first-class international flights, snowboarding, surfing, riding dirtbikes, skydiving from airplanes and hot-air ballons, and waging dart gun battles from mid-air.
A recent article published about him shows Jay traveling around the world with his 18 year old blonde girlfriend… only as it turns out, it wasn't actually his girlfriend and two of the girls in his photos are actually different girls entirely! Well played, Jay.
Oh, and he also drives a Lamborghini.
The Great Gatsby of adventure travel, no one knows what he does or how he affords his lifestyle. Everything we've posted about him in this bio could be true… or it could be completely off-the-mark. His current location is unknown; in the meantime, we'll just live vicariously through the awesome videos on his YouTube channel.

Jarryd Salem
Age: 28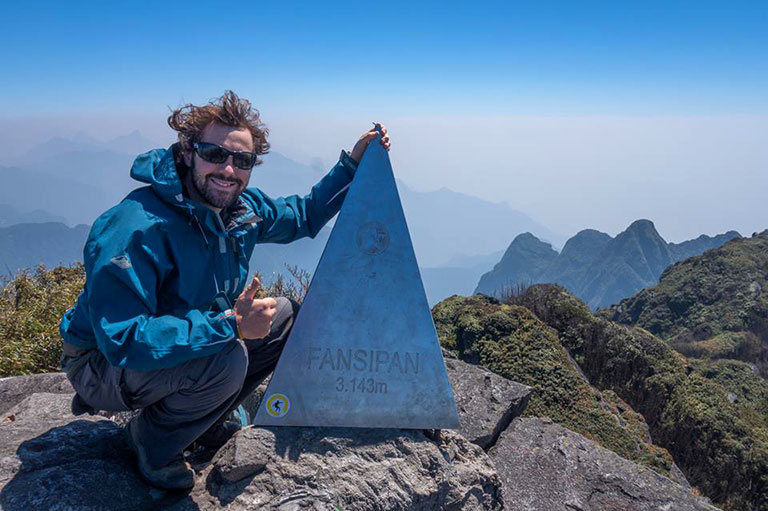 Jarryd Salym, aka "Jazza Nomadasaurus," is currently traveling overland from Southeast Asia to South Africa with his fiance, Alesha (who would also qualify for this list, except she recently turned 30). Together, these two lovebirds have been backpacking around the globe for nearly seven years.
Some of the highlights of Jarryd (and Alesha's) adventures around the world include: spending two months sailing around the Caribbean in pirate-infested waters. Living in a van and driving from Vancouver to Newfoundland, and then back again. Becoming a certified rescue diver, numerous cave dives in Mexico as well as wreck diving in a bunch of other countries. Riding a motorbike for 10 months around Southeast Asia. Becoming a qualified freediver. Multi-day trekking in Central America, Southeast Asia, China and Tibet. Rock climbing in Thailand. Spending five days exploring the world's largest cave in Vietnam.
As mentioned before, this traveling couple is currently backpacking from Thailand to South Africa without using any air transport. They are currently in Tibet, and just recently became engaged while visiting the world's largest cave in Northern Vietnam.

John Cantor
Age: 29

Why he's a top adventurer: After failing on three successive attempts, John Cantor traversed Alaska's 1,600 km Brooks Range in 2012 in record time (31.5 days) and is only the fifth person ever documented to do so. He completed the expedition in 31-and-a-half days setting a speed record for the traverse. He plans to do a winter traverse of the range and currently travels around Australia speaking for Beyond Blue (a depression and anxiety prevention/treatment organization). Oh, and he's also surfed on every continent except Antarctica and shaken hands with the Dalai Lama.


Leif Patrick Harum
Age: 27
Why he's a top adventurer: Leif makes travel possible by any means. He first left home at age 16. Although he didn't have any money, he wouldn't let that stop him. He traveled through Europe, North Africa and the Middle East. He slept in the streets, ate what he could find, and got around by foot and thumb.
Since then, and over the last 10 years, Leif has continued his adventures across all the world's continents. He has climbed Mount Fuji, surfed down a volcano, cycled the length of Egypt, hitchhiked across Ethiopia, captained and 85 ft yacht across the Darien Gap, escaped from a Bulgarian prison, studied Islam in Damascus and Judaism in Jerusalem, nearly slept with a lady boy in Thailand, survived the 2011 earthquake in Japan, and smuggled his Eritrean friend to Sweden.
Leif thrives off adventure and new experiences, and somehow always finds a way to make his travel aspirations into reality. He is currently leading his own specialized tours in his favorite region of the world, Central America, and invites everyone to join him.

Lindsay Hawley
Age: 26

Why she's a top adventurer: Next up is Lindsay Hawley. Lindsay is making a huge difference around the world, managing fundraising events and digital marketing campaigns for non profits such as Dr. Interns in India, Peruvian Hearts in Peru, Vida Outreach in Baja, Mexico, and Share the Fortune and Urban Angels in San Diego, California.
Lindsay has also been to Necker Island three times, where Sir Richard Branson tasked her to direct a conservation project for the island.
Lindsay has been on all kinds of crazy adventurers around the globe but her current focus is "traveling the world and making a difference" through her community of adventurers, Givebackpackers.  Her blog, Live More Happy aims to inspire others to live a happier life full of purpose, gratitude, excitement, love and most of all fun!

Kach Mu
Age: 26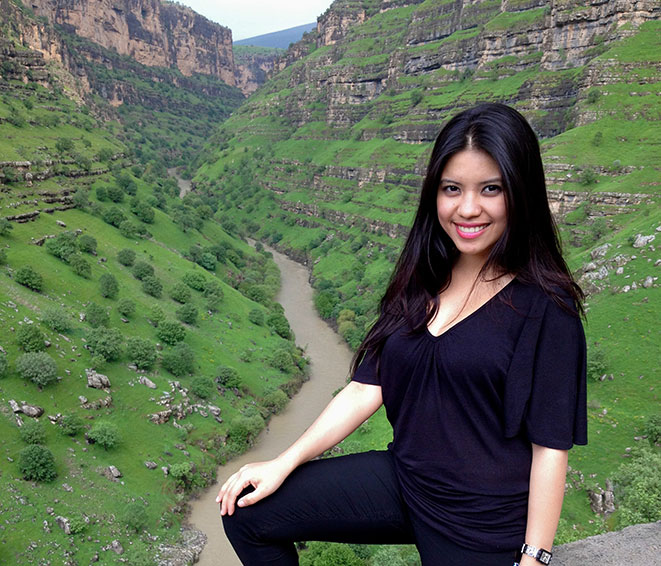 Why she's a top adventurer: Kach is 26 years old and has been traveling around the world for almost 2 years now, non-stop.
After realising the materialistic lifestyles of Kuwait and Dubai weren't for her, she took a leap of faith and flew, on her own, to Erbil, Kurdistan, in Northern Iraq to hunt for a job and seek a new life!
While there she caught the adventure bug traveling through lesser known Middle Eastern and Central Asian countries.
Since then she's completely cast off the shackles of employment and Filipino social expectations and traveled through SE Asia, India, South America and now Central America, experimenting with new ways to build a successful and sustainable life of travel and helping others to do the same through her blog – Two Monkeys Travel.
Very soon, she'll be hitch hiking from Central America all the way to Argentina and Antarctica!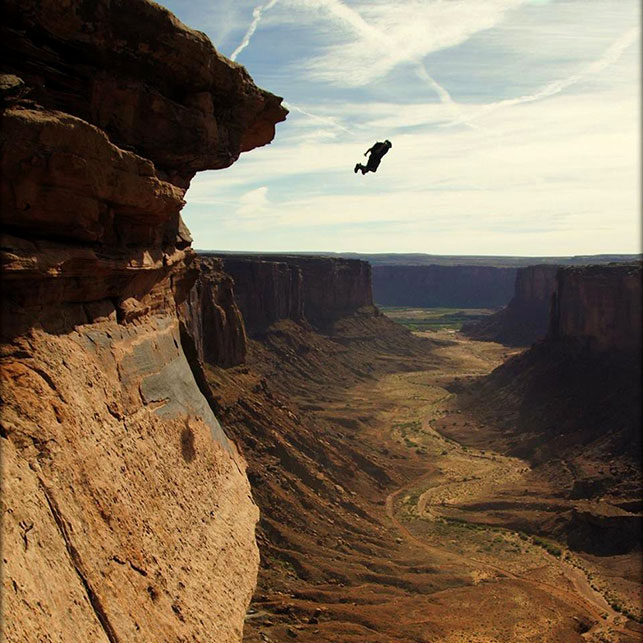 Mitch Potter
Age: 27
Why he's a top adventurer: Mitch spends his winters ski guiding in Japan. He saves up his money and spends his off-time flying his wingsuit in as many different places as he can.
Some of the places BASE jumping has taken Mitch are: all over the US, Italy, Switzerland, Austria, Japan, China, Malaysia, Myanmar, and beyond.
Here's an glimpse into what Mitch's typical Tuesday looks like:
Parachuting from a cliff, wingsuit diving from a plane, and then dirt biking through the forest? Yeah man, no biggie.

Mick Mittermeier
Age: 22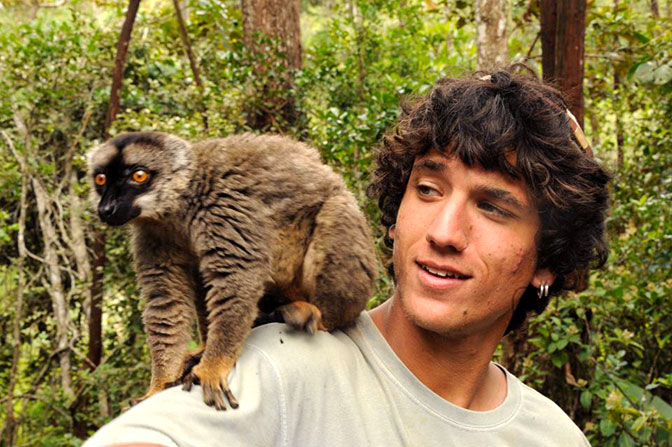 Why he's a top adventurer: Mick Mittermeier is a 22-year-old adventurer who has travel in his blood. His father is the President of Conservation International and his mother is a National Geographic photographer. Together, they raised Mitt as a traveler from a young age, starting at the age of two and his travels haven't stopped since then.
Over the past summer Mick went backpacking through six countries in Southeast Asia with his girlfriend, bringing his country count up to 77. He's also been to all seven continents, with the addition of Antarctica in 2008. He has lived abroad in six countries and speaks nearly five languages.
Some of his best travel experiences include: being a part of the expedition that mounted the first ascent of the previously unclimbed Van Der Wijck top mountain in the interior of Suriname, partaking in a traditional Kalahari bushman hunt with the Xai-Xai tribe in the deserts of Botswana, nearly being trampled by a full grown silverback gorilla in Rwanda, bungee jumping and hang gliding in New Zealand, great white shark caging in South Africa, feeding crocodiles in Papua New Guinea, looking out from the worlds tallest building in the UAE, flying over Kaieteur falls in Guyana, jet boating in Iguazu falls, bonding with giant tortoises in both the Galapagos and the Seychelles, chasing wildebeest during the Great wildebeest migration, tracking wild chimpanzees in the mountains of Tanzania, playing with lemurs in Madagascar, meerkats in Botswana, tigers and elephants in Thailand, dolphins in Fiji, Kangaroos in Australia, and Macaw in Peru.
Additional highlights of Mick's adventures include seeing the Midnight sun in Antarctica, stargazing in the Pantanal of Brazil, seeing the iconic Easter Island Heads, watching the sun rise over Machu Picchu and Tikal and watching the sun set over the Parthenon and Angkor Wat, and all the places in between.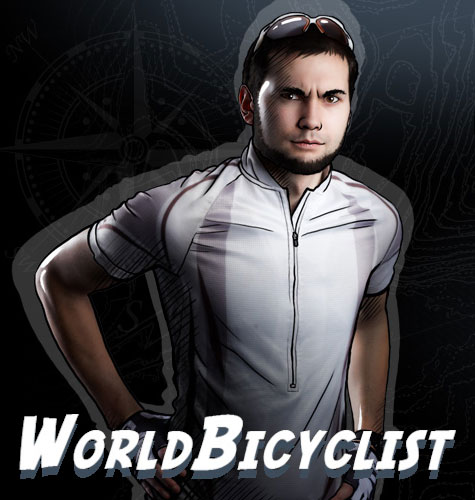 Patrick Martin Schröder
Age: 27
Why he's a top adventurer: Patrick Martin Schröder is playing a giant global game of "capture the flags." His mission is to visit every country in the world: be it on foot, by bicycle, bus, train, boat or plane; anything goes.
He started traveling at 19, and has reached 121 countries so far. Schröder's traveling style is mainly by bicycle; he has cycled Europe to South Africa, Argentina to Canada, and from Europe to Japan.
He has wrestled a crocodile, been a sniper in the airforce, run a computer game mod, packraft, paraglide and mountaineer. He has crossed Siberia in winter, camping in -45°, the Sahara in summer (twice) in 50°, climbed 6000m+ mountains and dived to -50m below sea level. He even rode a bike underwater.
Currently Schröder is traversing the ancient Silk Road by his favorite means of transport – a bike.

Ron Robbins
Age: 26
Why he's a top adventurer: With a deep passion for exploring the world around him, Ron began his travels when he first fell in love with a traveler while wrestling alligators in Florida.
With $30 to his name and a one-way ticket to Germany, Ron left his dead-end job at the ripe age of 19 to become a digital nomad, and has been traveling ever since.
With little money & absolutely no backpacking experience, he quickly found a way to master the art of becoming a thrifty traveler. Countries such as China, Vietnam, India, Panama, Puerto Rico and many more became his newfound stomping grounds. He's currently planning a voyage to discover the most remote islands of the Caribbean, and parlayed his experiences into a successful blog and vlog.

Ryan Scott Lum
Age: 28
Why he's a top adventurer: Ryan is the founder of Forward Motion, a bucketlisting group where he inspires others to live out their dreams amongst like-minded individuals. He's well-traveled too, visiting and living in 30+ countries in Europe, South America, and Asia, collecting a lifetime's worth of memories.
Ever the thrill-seeker, he's ran with the bulls in Spain, skydived Solo, kayaked in bioluminescent water, slept in the Ice Hotel in Sweden, bathed in the Blue Lagoon, and even tried the traditional Icelandic Þorrablót. He's hiked patagonia in Chile and camped under the stars, and tried a bunch of the most bizarre foods in Asia like cockroaches, tarantulas, silk worms, and more.
Ryan has captured a bunch of eye-popping photos of his adventures around the world, and is currently growing his blog "Creative Guerilla Marketing," working for a Swedish startup in San Francisco (which allows him plenty of room to travel), and working on his wingsuit/basecamp certification. Check out his bucket list and be inspired here.

Sarah Outen
Age: 29
Why she's a top adventurer: British adventurer Sarah Outen was the first woman and the youngest person to row solo across both the Indian Ocean and also the Pacific Ocean from Japan to Alaska during her "London2London: Via the World" trip, in which she has rowing, cycling, and kayaking eastward from London across the entire world (she has currently reached New York and will take on the Atlantic next).
An extreme athlete with superhuman endurance and a tenacious will, Sarah failed in her first 11-day attempt to cross the Indian Ocean, which she called "a warm up lap." During her second successful attempt, she left Fremont, Western Australia and rowed for 124 days, 14 hours and 9 minutes before arriving in Bois des Amourettes, Mauritius.
During her first attempt to cross the Pacific Ocean, her vessel capsized and she had to be rescued. She spent several months recovering before successfully completing 150 days and 3,750 miles at sea – rowing from Japan to Alaska. Whew! How's that for an adventure?

Stephen Schrek
Age: 29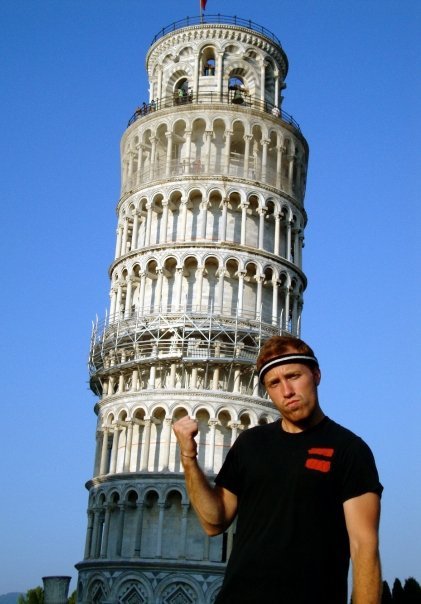 Why he's a top adventurer: As a young man Stephen took his first backpacking trip to Ireland and was hooked. Dreaming of breaking free and exploring all this wondrous world has to offer, Stephen saved over $27,000 in 2 years and has been on the road ever since. He's turned his dream of full-time travel into a reality, parlaying his travel experiences into a career with Epic Gap Year, and a successful travel blog called "A Backpackers Tale."
Some of his favorite adventures so far including skydiving in New Zealand (and visiting the Shire), running with the bulls in Spain, celebrating summer solstice at Stonehenge, sailing the Croatian coast, Oktoberfest, and the scuba diving and the Loi Krathong festival of Thailand.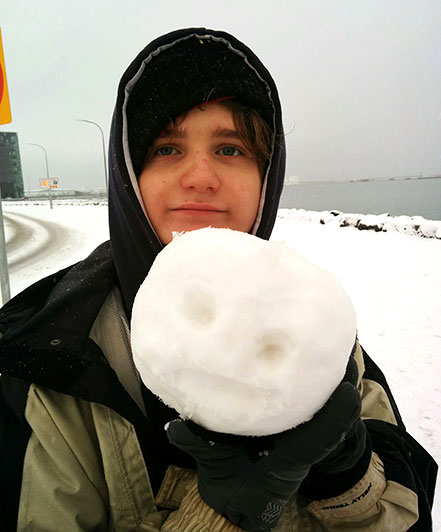 Tigger Windwalker
Age: 13
Why he's a top adventurer: Coming in at the youngest entry on this list, Tigger isn't just under 30, he's 13! This young man has been traveling the world full time with his dad since 2011. He will turn 14 years old in August and in May will be visiting his 30th country.
When not climbing 3-story buildings and electrical poles for fun, he also enjoys zip lining across canyons, parasailing, paragliding, and diving. He has been diving since he was 10 years old, and dove with sharks a few months after becoming certified. He has also been wreck diving with his dad. In addition, he also thinks it's fun to catch lizards and snakes, and he loves rollercoasters.

Tyler Bradt
Age: 28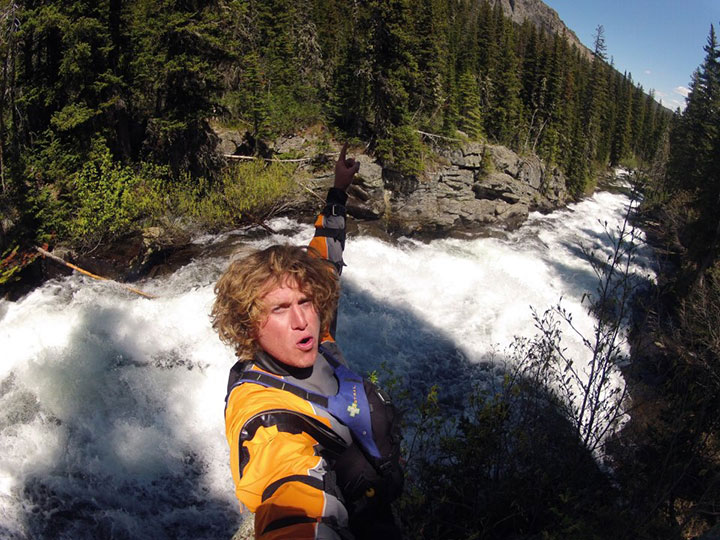 Why he's a top adventurer: Next up is professional whitewater kayaker and extreme athlete Tyler Bradt. He has traveled the world on kayaking expeditions since he was in his teens, set the world record for waterfall drop in a kayak at 189.5 ft, was the first to complete a pan-american highway trip using zero petroleum in a biofueled vehicle, and is currently circumnavigating the globe in a 5-year expedition called the "Wizard's Eye" making stops to run rivers in his kayak, paraglide, and explore along the way.
The goal of the Wizard's Eye expedition: to live the most outlandish experiences the world has to offer through a five-year world sailing circumnavigation. Emphasizing cultural engagement, high adventure, and extreme sport, the sailboat Wizard's Eye acts as a base and staging point for expeditions ranging from deep sea cave diving to Mountaineering and everything in-between.
Tyler and his wild demographic of friends, extreme sport professionals, and others met along the way will circumnavigate the planet searching out and living the most off-the-wall experiences and extreme stunts.

Will Hatton
Age: 26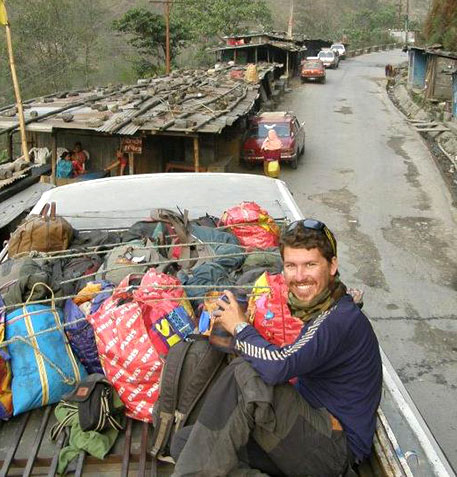 Why he's a top adventurer: Will first hit the road at 18 in the hope of having enough adventures to impress enough girls to get himself laid. Since that time, Will's aspirations have changed only slightly.
Addicted to danger (and dangerous countries), Will has been stripped naked at gunpoint, robbed at knife-point and survived more motorbike crashes than you can shake a stick at. He's also conquered perilous peaks, raging rivers and steamy jungles; all on a shoestring budget.
Wherever possible, Will likes to stop for months at a time to really get to grips with a local culture: he once spent a few weeks living in a cave with a Bedhouin in the middle of nowhere. Will specializes in exploring the world with hardly any money and calls himself "The Broke Backpacker;" however he recently traveled to Venezuela, where he brought along dollars for the trip and became an instant millionaire.
His next big adventure? Traveling to Australia from the UK without the use of any planes; he intends on hitching, bussing and cycling his way across Europe, up through Turkey, into Iran, Pakistan and China before heading down Vietnam, into Thailand and Malaysia and finally hopping boats across Indonesia, onwards to Papau New Guinea and the final destination; Australia.


Zac Newham
Age: 23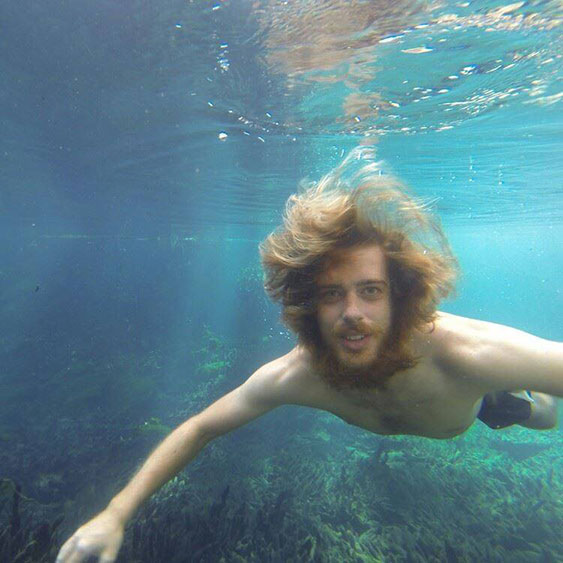 On 28th October 2013, fresh out of university, Zac rode his bicycle out of his front door… and just kept going. He has continued for 15 months on the road in an epic journey from London all the way to the outback of Australia.
Some highlights include: cycling across the snowy and stunning Swiss alps in mid-winter, living with monks on holy Mount Athos for a week, trekking the incredible caves, canyons and catacombs of Cappadocia, cycling the camel-strewn sandy deserts of Kazahkstan, detouring through the barren nomadic high-altitude pastures of 'the rooftop of the world' in the Pamirs along the border of Tajikistan and Afganistan, mounting the 5000m passes in Tibetan China and finding out what altitude sickness feels like, bumbling along through incredibly rough and tough remote jungle tracks to terrified stares of onlookers in South East Asia, enjoying way too much attention and hospitality in remote areas of Sumatra, and crossing the Australian outback via the risky dirt track Savannah Way route.
Remarkably, Zac has spent less than $4000 for the entire trip. In general, Zac vigorously believes that 'the less you spend the more adventure you have' which goes some way to explaining that $4000 figure. He tends to pay for accommodation (including campsites) a maximum of once a month. He stays with local people or in the wild, turning pretty much any spot in to his by hanging my mosquito net or setting up a tent there.
He is currently on the last leg of his journey, en route to Sydney, from where he will finally fly home.
Congratulations Zac! And congratulations to everyone who made the list!
Join the discussion the comments below. What do you think of this list? Did we leave anyone out? We'd love to know.