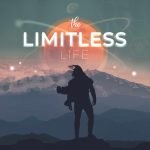 Podcast: Play in new window | Download
Subscribe: RSS
Welcome to another exciting episode of the OpenWorld podcast! Today I'm joined by the one and only James Schramko, author of the new book "Work Less, Make more!"
There are plenty of people who talk about lifestyle, and traveling and working remotely. Browse around on YouTube and you'll find plenty of "How to Live in Chiang Mai for $10 a Day" videos all over the place. James is a bit different. He is one of the only lifestyle guys who is earning six figures a month while working about 20 hours a week.
He does this through a series of principles and processes that he's developed, which can be duplicated for virtually any type of business. He employs a small but effective team of five team people, and spends most of his time surfing, traveling, and wearing a big grin. 
If you ever feel like you are working way too hard (or not earning enough for the time you put it), then you'll love this interview. If you ever feel like you're stuck doing work that's not meaningful, James will help you find clarity and prioritize your direction.
As the creator of SilverCircle, a private mastermind for six figure and seven figure business owners, James coaches the top entrepreneurs to help them reach the top of their game and reduce the struggle they face in business.
Fire up the coffee pot and get ready for a whirlwind discussion between James and I about mental performance, productivity, psycho-cybernetics and sales psychology, personal branding and a whole lot more!
Hope you enjoy the interview, leave us a comment if you have questions for James or me 🙂