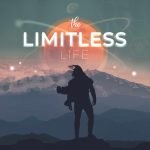 Podcast: Play in new window | Download
Subscribe: RSS
Meet Andrew Ferebee.
At the start of 2013, Andrew was a disgruntled employee at Target. He dreaded facing each day. He woke up far too early to commute to a job he hated. He even came close to driving himself off a bridge in frustration.
In spite of it everything, he knew he was destined for more.
Flash forward a year later and Andrew's podcast, Knowledge for Men, has reached #1 in iTunes "New and Noteworthy." He wrote several posts on his blog, knowledgeformen.com, which went viral, drawing hundreds of thousands of visitors.
Andrew has created his own "lifestyle business" and become master of his own destiny. Most importantly, he found out what makes people "tick" and how we all face the same universal urges and challenges. In the interview he shares his strategy for publishing online successfully.
Topics range from:
How to generate great ideas
How to earn an extra $500 – $1,000 a month with Kindle Direct Publishing
How to write viral content
How to build a successful podcast
How to smash through fear, rejection, and failure to find the success you want
Valuable life lessons from martial arts
And much more…