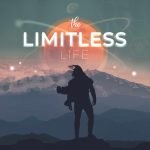 Podcast: Play in new window | Download
Subscribe: RSS
Did you know that you can launch your own crowd funding campaign to volunteer internationally? Volunteer Forever is a simple, easy-to-use crowd funding website for those who would be volunteers. In just minutes you can create a profile, set up your campaign, and promote it to raise funds.
The website was set up in 2013 and since then, users have raised over $750,000 for volunteering trips around the world. We interviewed one of the most successful fund-raisers, who has raised over $5,000 for her volunteer campaign in Zimbabwe. In this interview Serena shares how she conducted her campaign and how you can do the same.
How she found a cause that she believed in
How she approached and engaged donors to collect donations for her campaign
How she offered incentives to encourage large donations
The group of contributors who were the most responsive
And more!
What did you think of this interview? Share your thoughts by leaving a comment!