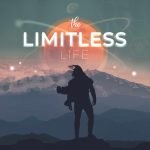 Podcast: Play in new window | Download
Subscribe: RSS
On today's podcast we're speaking with Kim and Ryan Desmond who run CodingNomads, which teaches intensive software development courses around the world.
When I first read about Kim and Ryan's business, I really thought they had taken the tough route – after all, setting up an onsite technical training camp in Bali or Thailand cannot be easy, right?
However, Ryan's expertise with in-demand coding skills, Kim's chops in marketing, and the couple's combined dream to help people worldwide learn skills that can change their lives for the better drove them down this road. As you will hear, it has been extremely rewarding.
They ran their first 3 international training courses in 2017, which went even better than hoped for. Students say that learning to code abroad actually helps them focus in on learning fast, whilst getting to experience the digital nomad lifestyle. It also creates a real family feel amongst the cohort, with many keeping in touch and helping each other after the course.
Beyond CodingNomads, Kim and Ryan have particular insight on what it's like to start an international business as a couple, what they love about being digital nomads, and advice for those looking to take the travel leap.
I am really looking forward to chatting with Ryan and Kim, and hearing more about how they've turned their skills and passions into their dream digital nomad jobs.