Changemaker Interview Series
In this regular contributing column, we interview online entrepreneurs who begun their life down the  traditional path, but realize that something was missing. They decided to pivot, strike out on their own, forge ahead on their own path and never looked back.
This week, we feature Beck Power, the powerhouse nomadic entrepreneur behind Nomadfunnel.me, Nomadfly.me, Digitalnomad.me, Nomadwork.me, and Ecommcon.
Beck started out working as a travel agent in New Zealand, earning a decent salary, but she became tired of making other people rich. She struck out on her own, but struggled mightily. Eighteen months ago, she was on her bed, frozen in fear. She had just paid rent in her Bangkok apartment. She stared at her phone screen, only 42c remained in her bank account.

As a last ditch effort she tried to discover a way to "reverse engineer" selling products online, and began earning $3k a month I implemented it for someone else and they made $4k the first month. She has since made almost a million dollars across eight funnels. Today she creates useful products for digital nomads and helps online entrepreneurs to create their own funnels.
In your own words, please tell us about yourself!
I'm Beck! I am from New Zealand, and based in Bangkok – Ultimately I teach nomads how to make more money, among a few other things. I am a funnel enthusiast with a penchant for travel hacking – NomadFly was my first funnel, and now I'm working on NomadMe which is a bunch of different tools to help people be more efficient at working online and traveling.
Was there a specific moment when you decided to begin life as an entrepreneur?

I was in New Zealand, and I'd done really well as a travel agent. I think I made about $75,000 NZD, which was a LOT compared to most of the people I'd worked with. I worked out that I'd made the company more than 2 million dollars and I was like, "hang on a minute. WTF?" And without knowing anything about anything, I stuck it to the man and quit my full time job to go sell TVs while I started my own importing business. Needless to say, it didn't work well – I had a lot to learn about business.

What are some of the businesses you've started over the years? What did you learn from them?
The problem with the businesses I started was that I never was really committed to them – I always had these limiting beliefs that things wouldn't work or that I wasn't "cool enough" to belong to the crowd that made a lot of money. There were a lot of really damaging things I believed about myself that really hurt my bottom line. I think that if you have a problem in business, it's often a reflection of what's going on inside you, a lack of confidence for example, or some old wounds that haven't healed.
I tried starting different projects, but if people didn't buy immediately I would shut them down, even before doing any real marketing, because I didn't know how business worked and I just had a huge lack of confidence in my own abilities, I couldn't commit to anything in my personal life either.
I built a website for a co living space chain in Chiang Mai, Bali and Mexico (I still think that's a cool idea) I started building something for cowering adventures around the world (before it became big, but I gave up on it because it seemed so big and scary) and I had an SEO company back in Auckland. That's where I learned to do website stuff and first read 4 Hour Workweek. I was in Chiang Mai within a year of reading that book – but as many do, I arrived broke and without a lot going for me.

"I had been in that hostel for 5 days, crying and watching Netflix, I had about $40 to my name and I had no idea what to do with my life. I felt like a failure."

What were some of the hardest moments or biggest failures? Did you ever feel like giving up?
I have only said the words "I give up" once. I whispered them to myself in a dorm room hostel in Siem Reap, Cambodia, after being almost homeless and living in a Cambodian village for a week with a generous family. I had about $100 come through from PayPal and had given half to them before going to a hostel to figure out my next move.
I had been in that hostel for 5 days, crying and watching Netflix, I had about $40 to my name and I had no idea what to do with my life. I felt like a failure.
The thing was, after I said the words "I give up"…. Nothing happened. I sat on that bed in the filthy dorm room and nothing happened. I figured if something was going to change, I had to do something different. So I got up and got a bus to Bangkok to make something happen.
I want to learn more about your recent venture, EcommCon. How did this start and what is your mission?
One of my partners is Trevor Chapman, we work on the Academy of Arbitrage together, which is a course about making money with Shopify. We were brainstorming ways to get free traffic to our course, and it hit me – a virtual summit.
Trevor was just starting out with his personal brand at that time, and we decided to make the largest Ecomm virtual summit in history – I found out there hadn't been anything like it, so I bought the domain ecommon.com and set up the site — Trevor has a great network of people from Russell Brunson's inner circle, so we made it happen. It was really fun to bring such a boatload of knowledge to people trying to grow their stores, and the feedback on it has been incredible. We'll do it again next year for sure.
An event like this seems like a ton of work to put together. How did you manage to organize all of this, get 75+ speakers, manage everything on the back-end, and promote it successfully? Share what the process looks like.
Well, there was really only me and Trevor until we brought on Eric, who we really needed from a tech point of view – he's a magician and it was like we were running a full time TV station in Trevor's basement for that whole 9 days (yes nine days! Crazy.)
Trevor was a machine, he recorded all the interviews and wanted to do the transitions as well in between, live – he had a real vision for it, and it well surpassed my original vision which was just to do what every virtual summit does and release all the videos at the same time.
Nine days was probably a bit too ambitious though, we were pretty overworked.
Like any summit, to promote it we used affiliates, but we have a lot to learn for next year. We did not use any paid traffic this time.
Since there were only 3 of us, we wanted to do a lot more than we were able to get done — even though it was a huge success, we have so many ideas for next year and are going to have a bigger team in place.
I had a hand from the amazing team at Funnel Fixit as well, who I would have gone crazy without!
A quick Google Search reveals that you're all over the web, on a variety of platforms and with a hand in numerous projects. Of all the things you have tried, what have you found has worked best for you? Biggest marketing or business wins?
I guess as people get more successful, they build their own way of doing things. I now gravitate to doing things the same way every time; I have found it's easier for example, to use the same platforms for every project. It's a time saver. I use Clickfunnels, Trello, and Namecheap.
I can think of an idea, get a site up, instruct my VA and start making money in as little as a couple of hours. It's all about launching quickly and iterating regularly. I'm now showing people how to do this themselves in a 10 day funnel challenge.
What are some common mistakes aspiring entrepreneurs often make and what advice do you give to people who are interested in creating a life on their own terms?
I think it's all about the mindset. The only difference between me in that hostel room and me now is that I act like someone who deserves six figures a year. I do the work that that requires, I try to keep habits that a six figure earner would keep, and my mindset is almost always positive. It's literally about training your brain to enjoy the journey and keep overcoming obstacles – not listening to naysayers and just betting on yourself.
People have a tendency to overthink everything, and my advice is to decide to commit, take a deep breath and never look back.
The world will not reward you for being a perfectionist, because it rewards people who take action. If you wait until it's easy, the opportunity will be gone.
What do you love most about being an entrepreneur?
I love how it's all on me – I'm in charge of my destiny. If I want to make a million dollars I can – if I don't, I can play video games all day but I have to accept the direct consequences of my actions. I can't complain about anything because literally everything is down to me. I feel like I've trained myself to enjoy that and to really lean into that fear and that pressure. It's scary, but the flip side of that fear is adventure.
You've been around the globe quite a bit and also spent several years living in Southeast Asia. Tell me about that journey.
I haven't been to as many countries as some entrepreneurs, I am at about 43 I think, but many of my best trips have been solo. I bought a bicycle my first time in Thailand and just rode around Thailand and Cambodia for 4 weeks. I think I learned to be self sufficient and solve problems – because there was no one else going to solve them for me.
I came to Bangkok when I was broke, and it was good to me. Thailand has been an incredible place to grow my business and my goals. I have met good friends here – I have come from complete zero to living in a great condo, with good friends, an amazing girlfriend and more money than I have ever had.
Asia is awesome because it's so safe and there's so much tourist infrastructure – I can travel anywhere easily, have authentic Thai food but still get Doritos when I want them – plus friends travel through Bangkok regularly so it's good to be at a stopover point.
"[Travel is] not about discovering yourself, it's about creating yourself."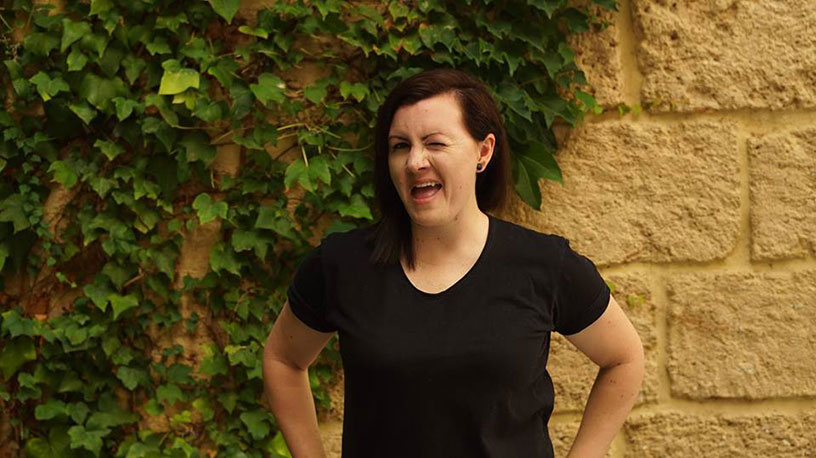 How has travel shaped you as a person and entrepreneur?
I used to travel and go back to New Zealand to earn money before I could travel again – I had no idea you could work and travel until I read the "4 Hour Work Week." I was 27, and after reading the book I left as quickly as possible.
Travel before then was hard for me, because I didn't really know who I was and was going around looking for something, or somewhere to belong. It was almost like I was just wandering around looking for someone to tell me what to do with my life.
It didn't occur to me for another 5 or 6 years that it's not about discovering yourself, it's about creating yourself. As soon as I had figured that out, my travel became more meaningful to me because I know who I am and what I want – so I'm out of my own head and can really experience where I am and what I'm doing.
Current fave is Jomtien beach in Pattaya drinking a coconut and reading a book – I often laugh to myself about how far I've come and can't quite believe it's real, less than a year and a half after I had 42 cents in my bank account. Crazy.
What are your future goals for your business and your entrepreneurial career in general for the next few years?
My goal is to be PROLIFIC in creating digital nomad videos on living abroad and entrepreneurial mindset, and keep creating tools to help digital nomads do better work and have more fun. I have a few courses that are coming out soon – I want to be the digital nomad lovechild of Gary Vaynerchuk and Amy Poehler. Haha.
What other dream profession would you take up if you weren't doing what you are doing?
Hmm. Maybe a tour guide? But I would always work online if I could, there's SO much opportunity.
What's one random fact about you that few people know?
I speak Japanese – my degree was in languages. It's been 10 years since I was there so it's probably atrophied a bit, but it's enough to make Japanese tourists laugh when I meet them on buses around Thailand 🙂

"I want to be the digital nomad lovechild of Gary Vaynerchuk and Amy Poehler."

What advice would you give to others who want to create a business around their passions?
When I first started NomadFly, I was really resistant to do it because I was looking for some idea that was written in the stars, meant to be… like, my one true calling or something. I wasn't convinced about it being the "right" thing. But I had to start something and I was broke so I did it.
My advice is to just start something. You can't make progress if you're not moving. You have to be moving in order to get any traction. People ask me all the time, how do you start? I say, just start – the steps will appear.
You don't need to know everything before you start – take one step and then another, and opportunities kind of just pop up out of nowhere.