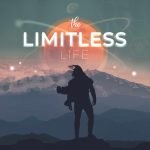 Podcast: Play in new window | Download
Subscribe: RSS
Introducing Rob Cubbon!
Rob is an Amazon best-selling author, online teacher, graphic designer, digital nomad, and all-round good guy from London, currently in Saigon, who blogs at RobCubbon.com.
Rob had a normal life in the UK as a graphic and web designer, but he was bored. He sought more excitement in life, and wanted to travel. So he started to focus on creating information products to break the chain of trading time for money.
In his latest passive income report he writes: "Just two or three years ago I was predominantly chasing active income, in other words, working for clients and swapping hours for dollars. In two short years my passive income has surpassed my active income."
In the first quarter of 2015, Rob has earned $26,093.12 in passive income. So I invited Rob on to the show to learn what's contributed to his success.
This interview just flew by and every minute was packed with valuable content:
A breakdown of the product creation process: how to tap your audience to discover great ideas, and turn them into income
The publishing platform that's delivering Rob's highest margins, by a long mile.
Doubling profits with the "Would you like fries with that?" approach – and how to follow up a successful product launch to build on your success
The Expert Paradox – why the smartest people fail
Blogging tips that Rob has learned from 10+ years of blogging
The types of blog posts that attract clients
The anatomy of great headlines that draw people in
How Rob built a mailing list of over 9,000 subscribers in just a couple of short years
The most successful email subject line Rob has used – and why it worked so well
And a whole lot more!
This was an in-depth and wonderful back-and-forth conversation between a seasoned marketer and myself (lol)… enjoy!