As a business owner, you are frequently forced to contend with a never-ending grind of spending minute-by-minute personal attention to your business. Answering phone calls, sending e-mails, juggling sales, deliveries, management, marketing, employees, putting out fires. Does any of this sound familiar?
For many of us entrepreneurs, at least in the beginning, it's not uncommon to work 80 hours a week but actually earn less than we did per hour than at our first job in high school. How do I know this? Because when describing "us" as entrepreneurs, I am, in large part, describing myself.
There's a reason why this state of things came to pass, and a simple solution dig ourselves out of this hole of low-paying, never-ending work that can be summed up in one word: Outsourcing.
Outsourcing is revolutionizing the world of business and it's absolutely required for today's entrepreneur. Today, unlike any time in history, you have access to an enormous pool of worldwide talent at rock-bottom prices. You can assemble a highly-talented team without having any staff!
In this blog post I aim to give you a collection of guidelines for managing virtual overseas assistants at low-cost, so that you can delegate work on the fulfillment and operations side of your business business, allowing you more time off and freeing you up to focus on your strengths.
But first: where do we find virtual assistants? There's a number of sites out there for hiring freelancers, such as oDesk and eLance. I use oDesk most often to hire people and the ones who perform good work I retain. But if you want to hire a full-time VA who works only for you, its worthwhile to check out onlinejobs.ph.
It's a Philippine job board where you can find capable, educated english-speaking Filipinos who are eager to work and do a great job for your business. There are pricing options to register for the website for a month, or a few months. You can view worker profiles and their contact information is clearly listed. Or you can write your own job post and have the applicants write in to you, which is the approach we recommend.
With that settled, let's lay plans for successfully managing our virtual assistants, so that you can grow your business and focus on more important things. Like recruiting a company mascot.
22 Tips for Managing Virtual Assistants
1. Request Regular E-Mail Updates:
What did you work on today? What problems did you run in to? What can I help you with? Hold them accountable. Requesting a daily e-mail helps you to stop worrying about them.
2. Give them a Difficult First Task
This weeds out people who are going to disappear. Sets the expectation that you are there to help them and willing to solve problems. Ex: Have them install a WordPress domain, change the theme, and create a post and a page.
If you test them and give them a difficult first task and they rise to the occasion, you will know that this is a person you want working for you.
3. Low starting wage
Offer them a low wage to start. Early on, you want them to prove themselves. You want to find someone who will be a loyal employee and a good asset to your team. This also gives you wiggle room in order to…
4. Raise the wage quickly
Once you've determined that this person is someone you want to work with, lock them in with a respectable wage.
5. Give Bonuses for good work.
Reward them if they take the initiative and do a good job for you. Let them go above and beyond what you ask them to do.
6. Network
Ask them who they know who can do good work similar to what you require. Usually they have a friend who you can hire. This is a great way to naturally build up your team without having to go back the job boards, pay fees, and sort through applicants.
7. Let them figure stuff out.
Let them train themselves and do the work for you. In the beginning you'll have to train them, but once you've taught them enough stuff about their business you should expect them to know enough to learn on their own.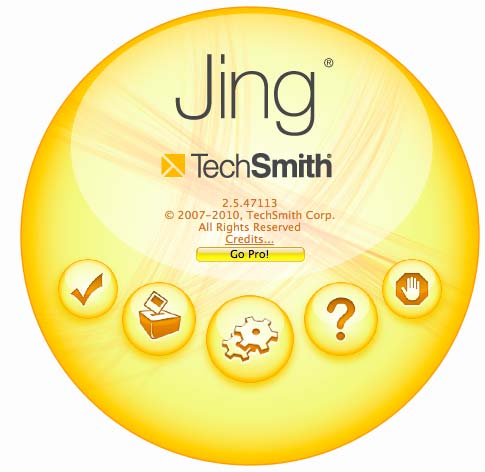 8. Use Jing!
JingProject.com. Free screen capture and screen recording software. You can take a screen capture and it copies a URL for you to paste and the image is online. You can also record videos of your screen with yourself talking and quickly upload them to the internet, simplifying the communication process.
9. Record MP3's
Instead of communicating over the phone, you can record audio instructions using Jing. Just click over a tiny area and make a video, and talk into it.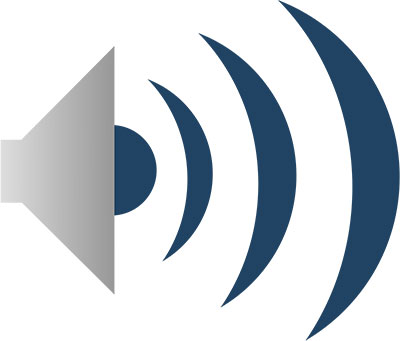 10. Give them access.
Give them access to your membership sites, give them access to your hosting account, access to ebooks and training videos. The more you give them access, the easier your life becomes. It's about making your life easier, not making you get more done while you do more stuff.
11. Give them your software and ebooks.
They are real people, just like you. And they are educated and intelligent like you are, too. If you plan on hiring someone for the long-term there's a huge potential upside in training them. It doesn't take much, it can simply entail sharing training materials and instructional ebooks with them.
12. Give them a job.
Don't try to give them work before giving them a job. Tell them upfront that they have a job, tell them what you expect, and tell them that the first month is a probationary period.
13. Use xoom.com to pay
Xoom wires money from your bank account to your worker. It also remembers who you sent money too and the amount so that you can quickly re-send it.
What's awesome about Xoom is that you can deliver money internationally, directly to your VA's doorstep, and it only takes a couple of days. But at the same time, know multiple ways in case you run into problems with Xoom or any other payment method.
14. 13th month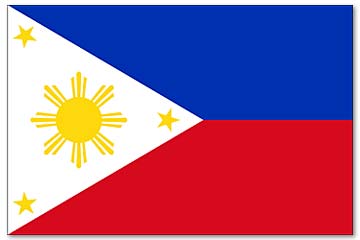 It is legally required that if you have someone work for you for a year you pay them a bonus for one month. It is always paid in December. Filipinos expect this of you, though they won't tell you. Ask them to remind you.
Pay people monthly, and tell them when they start that they need to send you an invoice on the same day every month to remind you or otherwise you'll forget. If they don't send an invoice, they don't get paid. For the first two months, pay them weekly. They worry about not getting paid.
Never prepay for work. After those two months, after they gain some trust with you, you can begin paying them monthly.
15. Retain customs
They are religious and respectful. Indulge them. Let them call you "sir" or "boss" and just leave it alone.
16. Internet Problems
One of the first things you'll discover if you ever travel outside of the United States is that not every country has high-speed access to the internet to the extent that we've come to take for granted. In countries like the Philippines, don't be surprised if you periodically lose access to your VA from time to time – internet outages are a real problem and they will happen. Just deal with it, it's never a huge problem, and most times your VA can find internet elsewhere (such as a cafe or a library).
17. Use recurring tasks
If you give them tasks that they can over and over again, it helps keep them busier and working the full time.
18. Use a task manager (RTM, ActiveCollab, Basecamp)
Highly suggested to use a task management system. We started out using "Remember the Milk," which is a simple task manager to use that you can set up for free. We've since switched to Basecamp as our organization has grown.
19. Friday Status Reports
Every Friday, have them send you a report with a bullet list of all the items they accomplished that week. Monitor what they do. Compliment them on what they do right, and check for mistakes. Often, mistakes occur when tasks aren't communicated clearly. The most efficient way of reviewing your VA's work is through a Friday status report.
20. Document what you teach them
So you can use it over and over to train new people. You have to know what you're doing first, then train them. If you don't know how to do something, they're not going to know how to it either.
21. Be the expert (or don't expect much)
Don't just hire them to "market your website." Give them specific and informative steps to do. After 3 weeks, if they get good at it, teach them something else to do. Perfection is the opposite of success. Implementation is 90% of your success.
22. Split someone
If you can't afford to hire someone full-time, it's better to split a full-time worker with a friend. That's because there is so much temporary and part- time work in the Philippines, but if you can lockup a person who will work full-time for you it vastly increases their productivity and their ability to get the job done. They care about your business, they are interested in seeing your business succeed, and they will work their butt off for you. You can train them to do article marketing, run social media accounts, comment on blogs, create login profiles, and a lot more. Good luck! Let me know about your outsourcing plans and feel free to ask any questions by leaving a comment below. Also, feel free to e-mail me any time: [email protected] if you have any questions 😉