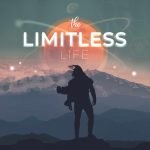 Podcast: Play in new window | Download
Subscribe: RSS
In this episode I'm joined by Kavit Haria from London. Kavit is a specialist at helping people set up automated businesses on the web that hit $100,000 by the end of their 1st year.
Like others that we've interviewed, such as Jesse Krieger of Lifestyle Entrepreneur and Sean D'Souza of Psychotactics, Kavit started out as an entrepreneur following his passion, then quickly realized he needed to master marketing if he wanted to get anywhere.
He became a very consultant to other musicians, showing indie musicians how to promote their music and get more gigs. From that, he became a business consultant through his brand Insider Internet Success, with a stated mission to help new entrepreneurs reach $100,000 in revenue in the first year. In the last three years, they have over 147 success stories. So I invited Kavit onto the show to talk about his recipe for success.
There was a ton of valuable content packed in to this interview. Kavit breaks down the three-step process that he uses when he works with clients to help them see serious growth. We also talk about:
Characteristics that separate successful entrepreneurs from ones who struggle
Case studies of entrepreneurs Kavit has worked with
Inside the marketing "big wins" to establish a client base, to scaling up, and growing a six figure business
The "Oprah effect" to hack marketing
Entrepreneurial failures and lessons learned
And a lot more!
Hope you enjoy this episode. Please become a friend of the show, and leave us a review on iTunes. It's good karma too! 🙂